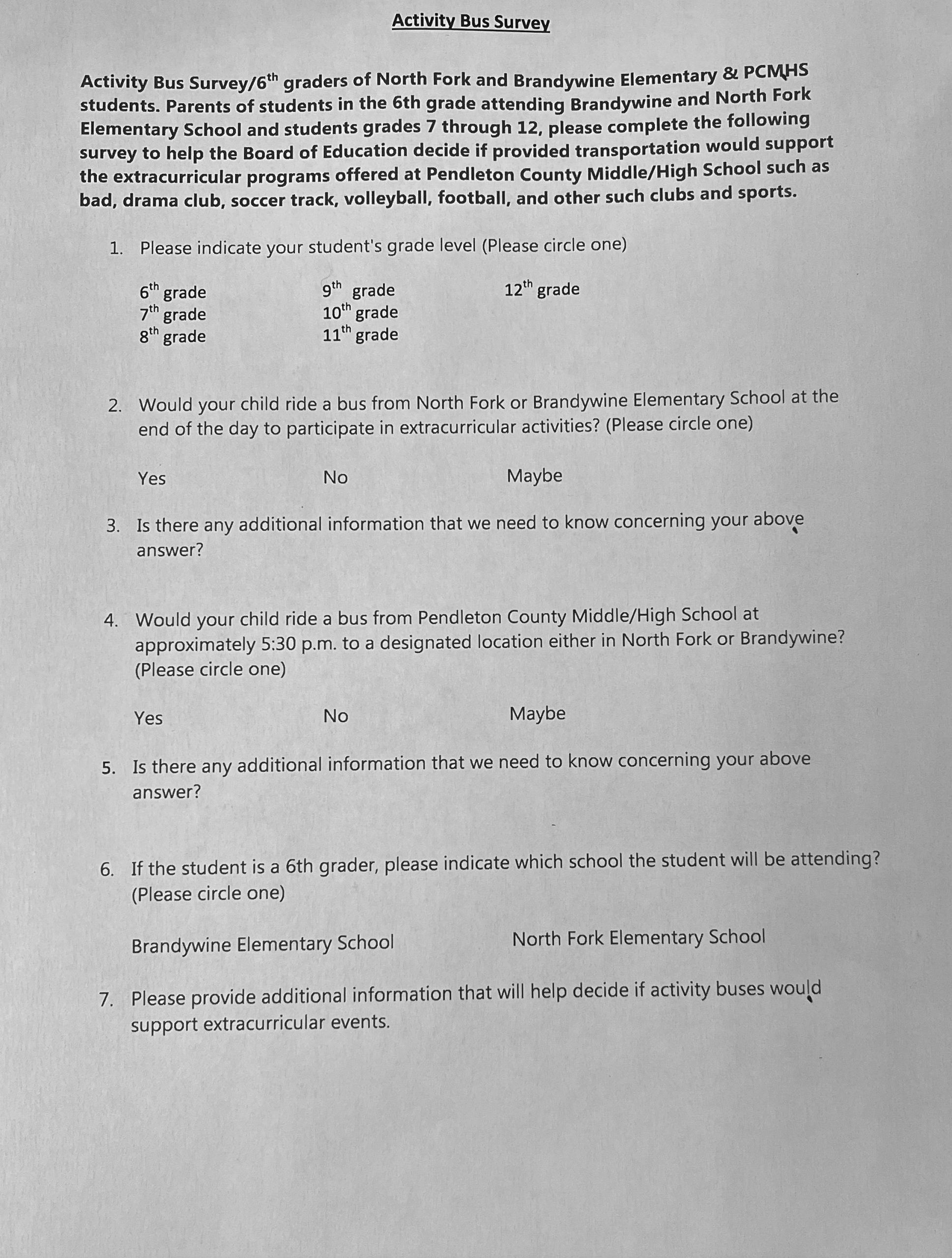 By Ammie Ruddle 
The Pendleton County Board of Education members created a survey for families of students attending grade 6 in the Brandywine and North Fork districts, as well as students at Pendleton County Middle/High School, who currently or plan to participate in various activities connected to the school. The survey was created in an effort to alleviate the stress for families and students regarding students participating in extra-curricular activities due to transportation concerns,
The purpose of the survey is to answer questions board members had at the July 5 BOE meeting. Board members discussed if transportation would be needed for students participating in extracurricular activities like sports, band, drama, or any of the school sanctioned and offered activities. 
 All the board members unanimously agreed the biggest need for transportation would be following the practices or activities. However, they wanted to hear from parents and students on specific needs before creating a job posting for the activity bus driver position. 
Nicole Hevener, associate superintendent, drafted the survey that can be found on the PCS website and a hard copy may be obtained at the board office – 201 North High Street in Franklin. 
If anyone has questions regarding the survey or more additional information, contact PCS officials at 304-358-7072.