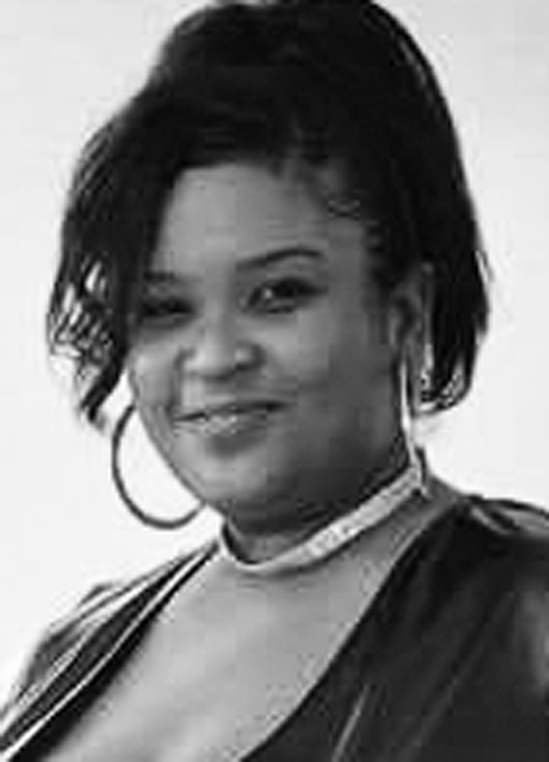 Keturah Elsie-Ruth Barrow was born Nov. 5, 1990, to Nathaniel and Corona Barrow. She departed this life suddenly on April 16, 2023.
She was a free-spirited woman with an abundance of love for people and life itself. She was extremely dedicated to her family from childhood to adulthood. She had a strong love for God and demonstrated kindness toward God's people. From a young age, she demonstrated the service of charity and comradery. Her bubbly personality touched and imparted love and hope to all who came in contact with her. Her generosity and non-judgmental attitude attracted anyone to her. Her ability to comfort and understand others went unmatched often. She was everyone's nurse; everyone's chef; everyone's best friend. She was everyone's sister; and everyone's Mama! – she earned the name Kee Ma.
Mrs. Barrow was talented with pen…she made poetry come to life in music. She recorded "Kee Ma, Thug Love," a musical compilation that can be found on all streaming apps. She was a comedian when laughter was needed. She was soft and quiet when peace was imperative. However, when smoke was needed, she was that firecracker that sounded and blasted off loud and bright. She was harmonious and gracefully chaotic. Words will never articulate how special she was. To know her was to love her.
She leaves to embrace her memory, her husband, Weldon E. Burden, III; two children, Caleb David, and Amore'Rael Natalia; her parents, Nathaniel and Corona Barrow; a grandmother, Elsie Margene Barrow; two sisters, Vashti Barrow and Natalie Harris (John); a brother, Jeremy Barrow (Jervonne); her father-in-law and mother-in-law, Weldon, Jr. and Faith Burden; four brothers-in-law, Randay, Darius, Tony and Anton; and two sisters-in-law, Tananda White (Darius) and Demitria Mickey (Devon); six nephews, Fred Blackwell, DeVante Evans, Elijah Taylor, Annan Barrow, Jeremy Barrow, Jr. and Gabriel Barrow; seven nieces, Stacie Blackwell, Ollie Wigfall, Da'Mya Harris, Kaniya Evans, Jordan Harris and E'lisha and E'liyah Harris; seven uncles, Kevin Rhodes (Wanda) of Millington, Tennessee, Sampson Barrow and Joel Barrow (Darlene), all of Franklin, Reshay Childress (Jaanai) of Atlanta, Georgia, Julian Rhodes (Tasha), Smithville, North Carolina, and Carlos Rhodes (Caroline) of Seattle, Washington; aunts, Terry Harvey (Bonzell) of Moyers, Tracy Moats (David) of Port Republic, Virginia, Tara Landers (Randall and Evelia Millard, all of Atlanta, Georgia, Liti Barrow of Franklin, Charla Schofield of Jacksonville, Florida, and Ashanti Herbert of Charlotte, North Carolina; and a multitude of other relatives and very close friends. 
She was preceded in death by her grandfathers, Sampson Barrow and Esic Rhodes, Jr.; her grandmothers, Elsie Ruth Brent Rhodes and Gwendolyn Rhodes; and uncle and aunt, Mark and Wanda Barrow.
A celebration of Life was held at Elohim Christian Church in Henrico, Virginia.  Her repast will be held at Crusade for Christ Christian Church Ministries in Richmond, Virginia.  A graveside service was held Saturday at the Moats Family Cemetery in Moatstown.
Memories and words of comfort may be left at www.basagic.com or on Facebook at Basagic Funeral Home.