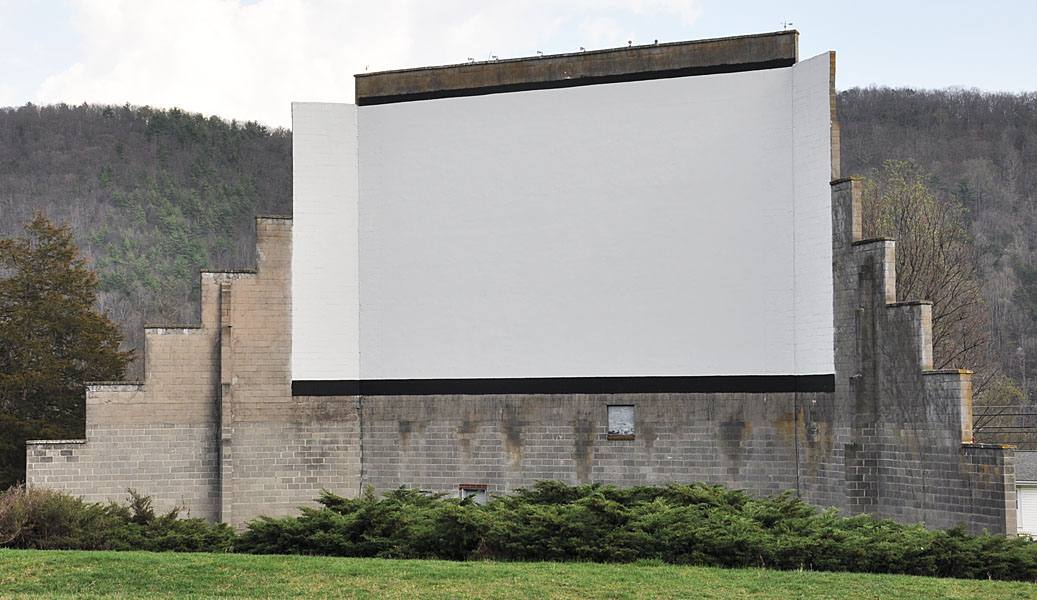 By Stephen Smoot
Last year, the historic Warner's Drive-In and Cultural Center celebrated seven decades since the establishment of the theater.  Now its organizational leadership seeks to honor the legacy of its history by expanding its facilities to offer the community even more arts and entertainment options.
The drive-in theater, one of the last of a formerly popular breed, was opened by Charlie Warner and his son, Harold. According to a 1988 Los Angeles Times article, drive in theaters enjoyed their greatest popularity between the 1950s and 1970s. Near major cities, drive ins started to dwindle as suburban developers eyed their land.
At the same time, the allure of loading the family into a car and using it for recreation started to dwindle.  Also, as costs of their operation went up in the 70s, many drive-ins lost their privilege of offering first run moves and had to turn to less family friendly R rated fare. In 1958, 4,063 drive-in theaters operated across the United States. By 2013, that number had dropped to 368.
Warner's managed to buck the trend of decline for decades, remaining a popular spot for family entertainment. As the Warner's five-year plan document states, "for many generations, Warner's Drive-In provided one of the few opportunities for gathering and entertainment in and around this part of Eastern West Virginia and the Potomac Highlands."
"We have such unique tourism opportunities in our county with one of the few existing drive-ins in West Virginia," says Laura Brown, Pendleton County economic development director. She added that "visitors get the chance to not only watch the big screen, but also see the moon come over the mountain."
While it survived the industry killing trends of the 70s, Warner's had to shut down in 2014 due to Hollywood switching from film to digital projectors. When the organization that now administers it sought to bring it back, as Bob Davis, board member, recalled, this served as the first major challenge to reopen. 
"How do we show movies," they asked. At the time, a new digital projector ran at about $100,000. They said "let's see what we can do to save this."
First, they looked for a less costly option, which turned out to be a used projector.  "Less costly," meant a significant discount, but still the best price available was $60,000. One supporter handed over a lot with a house to sell and urged them to take what proceeds they could and invest into the theater. With $40,000 from the house sale and vital support from the community "things started coming together quickly," including a loan from USDA Rural Development.
As Jessica Basagic, who leads the effort to schedule the best possible movie selections each summer, recalled, "the previous owners were also great helps." Hall's Drive-In, a nonprofit theater in Lexington, Virginia, also offered advice.
In 2016, Warner's hit a home run with its first release. The Pixar hit movie Finding Dory, featuring the voice of Ellen DeGeneres, became the first showing of the new Warner's. It grossed $135 million in its first week and was no less popular in Pendleton. Davis said, "There were cars lining up and down 220. We were shocked at community interest."
Davis, Basagic, and the board did not want to simply rest on the laurels of the continuing popularity of movies shown there. Basagic describes their goal as forming a "cultural and resource center," asking "how can we get involved in the schools and support arts, culture, and entertainment?" Additionally, how can the theater best serve its patrons?
Basagic explained needs that the theater have recently tackled, as well as what remains to be done. One main priority lay in bringing climate control to the snack bar kitchen. Formerly, temperatures inside the building could reach well into the 90s, causing extreme discomfort. 
This year, she says "we desperately need an outdoor restroom facility." She added that "it's not uncommon to have a thousand people" in attendance in an evening. Increasingly, portable toilets have proven inadequate to the task. Installing this, plus moving the aging septic system, was listed as the first of three areas of focus by Davis.
Davis named his second focus, the construction of a stage to expand the potential arts offerings. He said they also "need a sound system with the right lighting." A stage could host pre movie music, provide a concert venue for bands and other artists, or even help to sell the facility for weddings, revivals, or other major events. 
The last area of major focus involves using the incomplete two-story structure on which the screen is affixed. Previous owners envisioned building an apartment at the top to house an employee who could both live there and operate the theater. Organizers see it as a prime spot for a bed and breakfast whose revenues would support the programs.
Davis says, "we have big dreams with a big price tag," saying that the structure could eventually hold a green room for the comfort of live artists or also a museum to display old equipment, posters, and other memorabilia from days gone past.
Brown shared that the board "makes our drive-in so special." She praised "how dedicated their volunteer board of directors is" and how they "open for an entire viewing season with volunteers only."
One of the big reasons for the popularity of the food and theater lies with one such volunteer, Doris Brackenrich.  The retired district conservationist told the board, "I want to make this snack bar run for you guys." "Miss Doris" spent hours of time during each week preparing the food that the community enjoys so much. Basagic stated that "she does a remarkable job," including dealing with vendors.
"You can't put a price tag on someone like that," says Basagic.
Patrons can expect a lineup packed with blockbusters this season, starting with Fast X, the latest installment of the globally popular Fast and Furious franchise. Also coming are the latest in the Indiana Jones and Mission Impossible series, as well as the live action redux of The Little Mermaid.