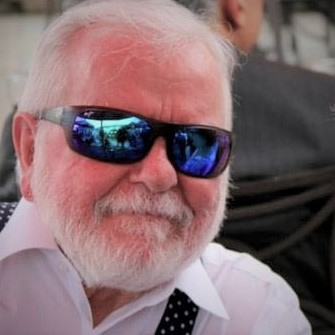 Walter Mahlon Pitsenbarger, 85, died June 9, 2023, at his home in Garner, North Carolina.
He was born Jan. 21, 1938, in Brandywine. He was the son of the late J. Luther and Flora Mitchell Pitsenbarger and was the youngest of seven children. He was preceded in death by all six siblings.
Mr. Pitsenbarger was a 1955 graduate of Franklin High School and earned a bachelor of music in 1959 from Shenandoah Conservatory of Music in Dayton, Virginia, and a masters of education in 1963 from the University of Virginia. While at Shenandoah, he was a member of a quartet called the Troubadours, who performed at various venues in Virginia, West Virginia and throughout the South. In 2018, he and his fellow quartet members were inducted into the Shenandoah University Dayton Hall of Fame.
He was a band and choral teacher at several elementary and high schools throughout Virginia, including two stints in Highland County, first in the early 1960s and later in the early to mid-70s. He was a gifted teacher, much beloved by his students. He influenced several of them to seek a music education in college.
On Aug. 2, 1984, he married Highland County, Virginia, native Jane Pritchard, who survives.
He is also survived by two sons, Chris and wife, Kathy of Harrisonburg, Virginia, and Jake and wife, Nora of Raleigh, North Carolina; a granddaughter, Kailey Pitsenbarger of Harrisonburg, Virginia; numerous nieces and nephews; and a special friend, Judy Merz of Timberville, Virginia, who was his first wife and mother of his three eldest sons.
He was also preceded in death by two sons, Noel and Nick Pitsenbarger.
A memorial service will be held at 2 p.m. Aug. 19 at Obaugh Funeral Home in McDowell, Virginia, followed by an informal reception at Monterey United Methodist Church in Monterey, Virginia. The graveside committal service will be private. His nephew, Pastor Ted Schulz of Shepherd of the Valley Lutheran Church in Dayton, Virginia, will officiate.
Memorial contributions may be made to Safe Haven for Cats, 8431 Garvey Drive, #137, Raleigh, NC 27616, www.safehavenforcats.org, or to the Highland Humane Society, HCHS, PO Box 458, Monterey, VA 24465, www.highlandcountyhumanesociety.
Condolences and memories may be shared with the family at www.obaughfuneralhome.com.