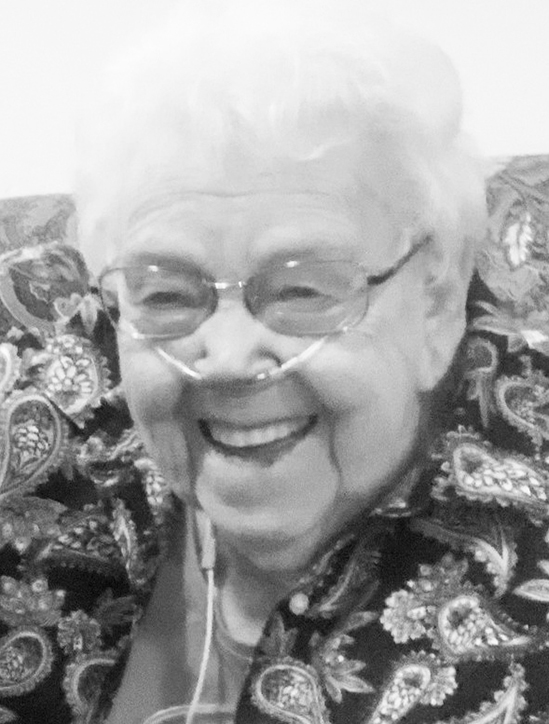 Virginia Lee White of Spanish Fork, Utah, passed away peacefully on Dec. 18, 2022, surrounded by family.
Born April 22, 1929, in Smith Creek, at what is referred to as the Lee Warner place, she was the oldest of 11 children of the late Leslie and Evelyn (Smith) Lambert,
She married Ed Ryan and to this union were born five children. He passed away in 1952 leaving her with three boys and expecting the fourth. Work was hard to find in Franklin so she moved to the Eastern Shore, Maryland, to find work. There she met Southey White (deceased) and to that union was born Sharon (Sherry).
In the late 1970s, she moved to Seattle, Washington, to be near her brother, Dale, and find better paying work. She was hired as a lead custodian by The Church of Jesus Christ of Latter-Day Saints and worked there until she retired.
Mrs. White was a faithful member of The Church of Jesus Christ of Latter-Day Saints and held many callings.  She was active in genealogy, researching and finding information for many of her ancestors. She is remembered for her generosity, often helping family in need, and the much requested deviled eggs, gobs, potato candy and other morsels as requested. She is also remembered for her gift of gab, and was often referred to as her childhood nickname of "Windy" by her relatives, of which she carried as a badge of honor to the end. She lived in the Seattle, Washington, area with her daughter, Sherry, until both relocated in 2021 to Utah.
Surviving are children Gary (Lorrain) of Caldwell, Idaho, Jerry (Sherrie) of Spanish Fork, Utah, and Sherry of Mapleton, Utah; multiple grandchildren, great-grandchildren, nieces and nephews; and siblings Dale (Bonnie) of Seattle, Washington, and Madeline (Keith) Hoover and Mary Jane Santelli, all of Franklin.
She was also preceded in death by seven siblings, Flossie (Franklin), Cleo (Salisbury, Maryland), Howard (Franklin), Doris Emerick (Glencoe, Pennsylvania), Jerry (Comfort), Richard (Vulcan, Alberta Canada), and Rachel (Franklin), and three children, James (KIA – Vietnam), Bill (Tampa, Florida) and Peggy (an infant).
A memorial was held Dec. 23 in Spanish Fork, Utah. She is buried next to first husband, Ed Ryan in Bruceton Mills in Preston County.