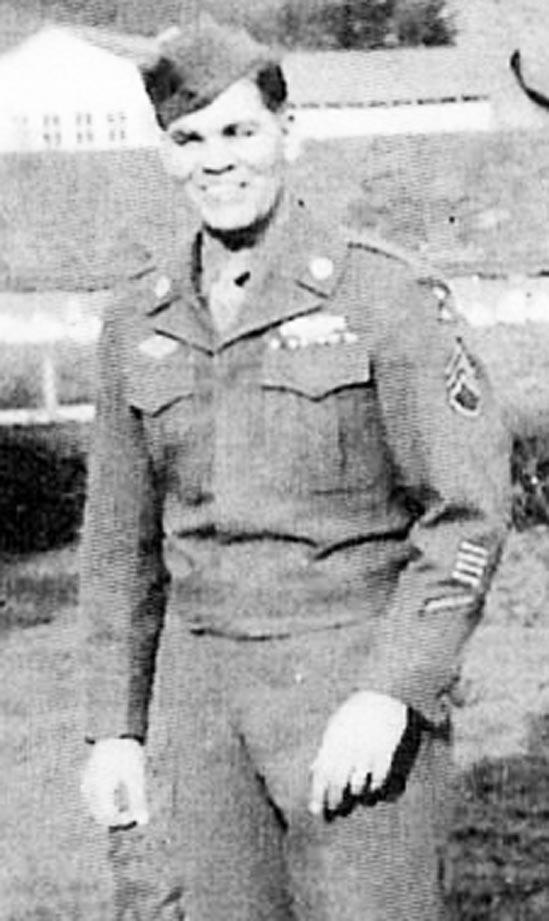 By Charles Teter
Mike Yost, who is now residing at Pendleton Manor, has turned 100 years old. Yost is a World War II soldier and very few are still living.
 I have come to the conclusion that the reason WWII veterans have lived so long is because of the Abraham covenant. God told Abraham, "I will curse those who curse you and bless those who bless you." 
I have noticed that several veterans lived to be in their 90s before passing away. They were the ones who defeated the Axis powers who were responsible for mistreating the Jewish people.
Yost served his time in the South Pacific in the 147th Infantry, being promoted to staff sergeant and was awarded many medals—the Combat Infantry Badge, three Bronze Service Stars, WWII Victory Medals and various other medals.
He served two years and 26 days in the South Pacific and while there he fought in Iwo Jima, Okinawa, and Tinian. Okinawa was the island where the men were raising the United States stars and stripes which became very famous. If one goes to Arlington National Cemetery, it is at the entrance to the cemetery. 
Yost lived in the Seneca Rocks area until he was placed in Pendleton Manor. It was an honor to have met him and there was a discussion about the times in the service in different wars. He is quite a man.