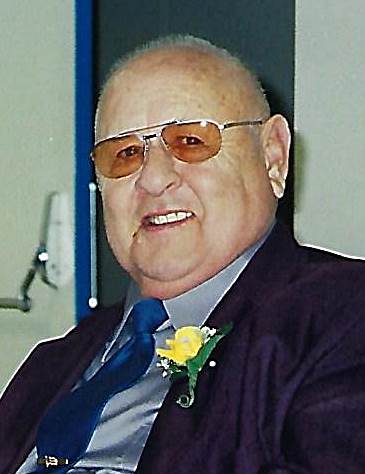 Vestyl Sherman "Peck" Bible, 89, of Franklin passed away Oct. 3, 2023, at Winchester Medical Center in Winchester, Virginia.
He was born on Sept. 11, 1934, in (Buffalo Hills) Franklin, the oldest son of the late Raymond and Myrtle V. (Smith) Bible. 
Mr. Bible developed an interest in auto repair as a youngster, while assisting his father, which led him to become a well-known auto mechanic throughout the county. He had worked and applied his skills for Max Hartman and Kline Motors, as well as operating Bible Auto Body Shop. 
He was a member of the Smith Creek Church of the Brethren.
He loved spending time with his family and friends and sharing stories. 
On April 20, 1955, he married the love of his life and his wife of 68 years, Shelby Jean (Rexrode) Bible, who survives. 
In addition to his wife, he leaves behind to cherish his memory three daughters, Sandra Bennett (Sherman), Carolyn Sponaugle (Bill) and Amy Berg (Tim), all of Franklin; seven grandchildren, Renee Bennett Sager (Jack) and Logan Sponaugle, all of Morgantown, Krista Bennett Walls (Wesley) of Elkton, Virginia, Kaitlin Mauzy (Michael), Brandon Berg and Makayla Berg (Stephen), all of Franklin, and Ariana Whetselll (Ben) of Loveland, Colorado; seven great-grandchildren, Krislyn Walls and Camden Walls of Elkton, Virginia, Conrad and Cassandra Sager of Morgantown, Chandler and Brielle Mauzy of Franklin, and Maddox Whetsell of Loveland, Colorado; a sister, Genevieve Bible of Franklin; a brother, Jim Bible (Vada) of Harrisonburg, Virginia; and nieces and nephews, Kevin Conley, Sherman Conley, Jr., Curtis Conley and Karen Eberly, all of Virginia. 
Funeral services were held Saturday at the Basagic Funeral Home in Franklin with Pastor David Morris officiating. Interment was at Pine Hill Cemetery in Brandywine. 
Memorials may be made to Smith Creek Church of the Brethren, c/o Nancy Scott, 182 Goshen View Lane, Franklin, WV 26807, any Pendleton County Rescue Squad, or Franklin Volunteer Fire Department, PO Box 902, Franklin, WV 26807.
Memories and words of comfort may be left at www.basagic.com or on Facebook at Basagic Funeral Home.