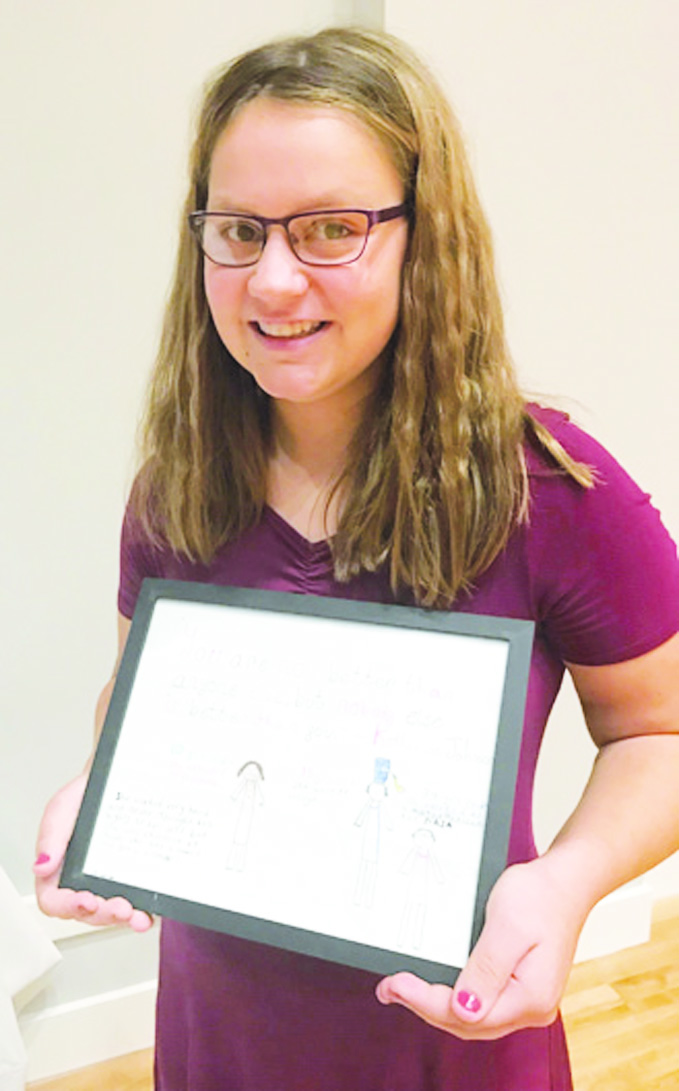 Victoria Turner of Sugar Grove was selected as the honorable mention of the Greenbrier Historical Society's "Reaching for the Moon Art Contest" honoring the life and accomplishments of Katherine Johnson. The graphic art contest was held for middle school students across West Virginia.
As one of four winners, Turner was invited to attend the Greenbrier Historical Society's Katherine Johnson weekend Aug. 26 and 27 in White Sulphur Springs. Her artwork entitled "The Brilliant Space Mathematician" was displayed in the Schoolhouse Hotel ballroom for the weekend. She was proud to represent Pendleton County as she was in attendance for a question-and-answer time with Johnson's daughters, Joylette Hylick and Katherine Moore. She also had the honor of meeting them and having them autograph her copy of "My Remarkable Journey," Johnson's autobiography co-written with her daughters.
Turner is an eighth grader in her homeschool, Sugar Grove Christian Academy. She is the daughter of Mike and Sarah Turner of Sugar Grove and granddaughter of Larry and Jane Whetzel of Brandywine.