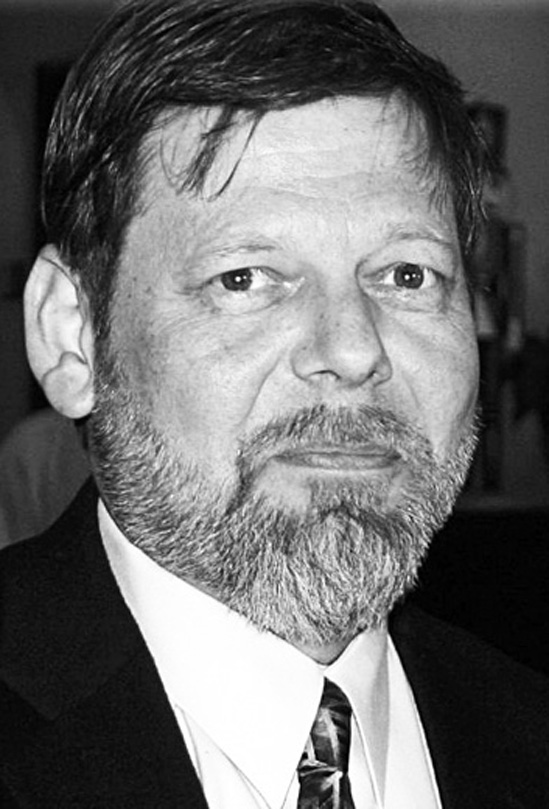 Thomas Earl Propst, 64, died at Ruby Memorial Hospital in Morgantown after being airlifted from Franklin.
Tom, or Tommy – as friends and family called him, was born Sept. 28, 1958, in Baltimore, Maryland, to the late Samuel Bowers Propst, Sr. and Lucy Jean (Hartman) Propst.
Mr. Propst lived and worked in Irvine, California, most of the year, returning to his family farm on Smith Creek for a few months every year since the early 2000s. On his most recent trip to Smith Creek, he sustained a stroke, leaving him completely incapacitated until his death on Dec. 23, 2022. 
Surviving are sisters, Linda Louise Propst of Franklin, Cathy Yvonne (Dwight Sr) Huffman of Greenville and Mary Elizabeth Fern of Abingdon, Virginia. Nieces and nephews, Michael Scott Fuller, Jonathan Matthew Fuller, Shannon Fern, April Martell, Dwight Huffman, Jr. and Elizabeth Huffman, cherished his quirky and quick-witted personality. 
He was also preceded in death by a brother, Samuel Bowers Propst, Jr.; a sister, Brenda Anne (Glenn) Andrews; and a nephew, Anthony Guy Skarzinski. 
A "brother" to him is cousin Garry Bennett of Anchorage, Alaska, who shared this sentiment to demonstrate Tom's kindness and their close relationship: "During one of my deployments to Afghanistan, Tom emailed and asked if I needed anything. I told him I didn't but complained about how the Pat Tillman USO had coffee but no damn creamer. About a month later the Tillman center had boxes of coffee creamer on the counter with a thank you "Thomas Propst – Irvine California" card next to it. He must have depleted the shelves in Irvine. My last visit with Tom was in Franklin tagging along on a survey task on Castle Mountain and working on the spring. I'm really glad I made that trip. I understood Tommy, and I know where he was in life in the 1980s and what he became after his move to California. " 
His very dear friend, Margaret, who he had talked with days before his passing, wrote this: "You are a man with morals, principals, and a style of a classic age gone by. Of days when men were chivalrous, gentlemanly, kind, and noble. You were truly my White Knight. No wonder you didn't feel appreciated all these years by the people around you. The world has moved on to a more shallow and materialistic existence, while you chose to remain in an era when things had meaning, and love was true. You truly are a romantic at heart. RIP my dear Tommy." 
While in California, he earned the respect and admiration of professional colleagues and students, as noted by Jerry Uselton, principal and senior project manager of Fuscoe Engineering:
"Tom Propst was a professional land surveyor and certified federal surveyor with 37 years of experience, with licenses in Virginia, West Virginia, and California.
Although licensed in Virginia and West Virginia, most of Tom's surveying experience was in Southern California. Tom had a brief stint with Van Dell and Associates and Coast Surveying, but the majority of his work was with Fuscoe Engineering from February 1995 until mid-2008 as the senior land surveyor on the mapping team. 
During the 2008 housing financial crisis, Tom opted to transition into a consultant capacity for Fuscoe Engineering and devote time to several other passions. One of those passions was to author several surveying books. Tom authored the case law compilations: Federal Land Boundary Cases and Codes and California Land Boundary Cases and Codes. 
Other credited accomplishments were amending the 1974 BLM supplement 'Restoration of Lost or Obliterated Corners and Subdivision of Sections' with cross references to the 1973 and 2009 BLM Manuals of Survey Instructions and a reprint of the General Land Office 1919 'Advance Sheets' for certified federal surveyors. All the above are still available on Amazon.com. 
While continuing to consult for Fuscoe Engineering during 2008 housing financial crisis, Tom took on a teaching position at Santiago Canyon College. Tom had a passion for teaching and was a surveyor who lived his profession, which made him a natural teacher. As an instructor he helped bolster the college's surveying curriculum by teaching classes such as Boundary Surveying, Writing Legal Descriptions and Legal Aspects of Land Surveying. To this day some of his students have referred to his classes as being very difficult but admitted that they were the most beneficial classes for their ongoing education and career development. 
Recently in 2021, Tom graciously accepted to come back to Fuscoe Engineering in a full-time capacity as a senior land surveyor. He was back where he belonged. 
Tom has always been a very special and dear friend of mine for over 25 years. I will sorely miss his friendship and his unique sense of humor. 
Tom's friends and colleagues on the Fuscoe Survey and Mapping team, along with the entire Fuscoe Family, respected and admired him for who he was and will miss him dearly." 
It took Tom a while to decide what to be when he grew up, but Tom and Eve Firor provided the motivation and encouragement for him to pursue a degree in land surveying from Glenville State College. To them, we are forever grateful. This education provided Tommy an opportunity to live a fulfilling life and pursue many interests and hobbies, including finely detailed woodworking, photography, stained glass, tap dancing (yes), banjo, harpsichord and he even ran a marathon ("one and done!"). Tom loved outside. A bike was his usual form of transportation in West Virginia and California. Margaret has pictures of a trip to Yosemite, where he seems to revel in the grandeur of mother nature. Finally, Tommy was kind. He did what he thought was right and provided help to family and friends when asked. His last act of kindness was to be an organ-tissue donor. 
At this time, a celebration of Tom's life has not been planned. He will be buried at the Poor Farm Family Cemetery on Smith Creek Road alongside his mother, father, brother, Sammy, and sister, Brenda. The family remains grateful to Glenn Andrews for helping Tom attend to and care for the farm, where Tommy enjoyed living his east-coast life.
Donations in Tom's memory can be made to Guiding Eyes for the Blind.
Memories and words of comfort may be left at www.basagic.com or on Facebook at Basagic Funeral Home.