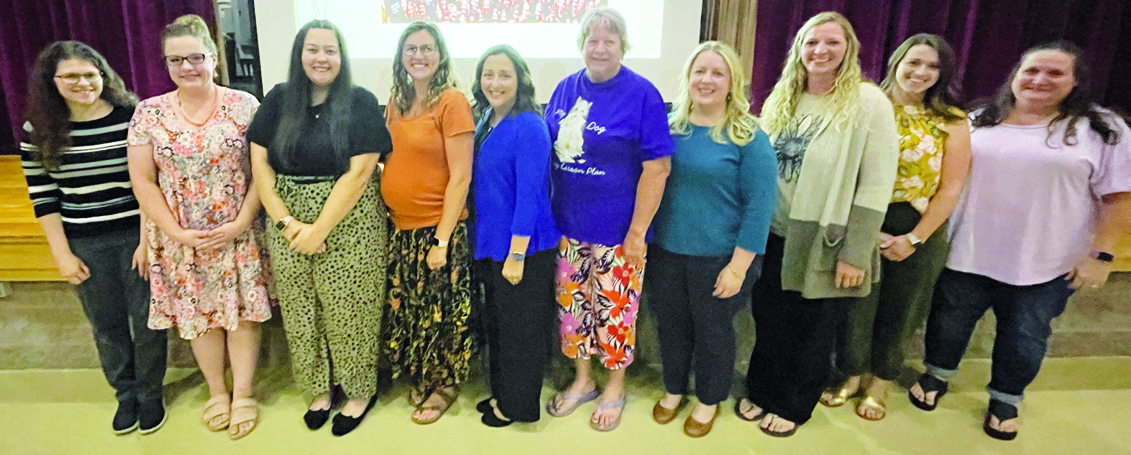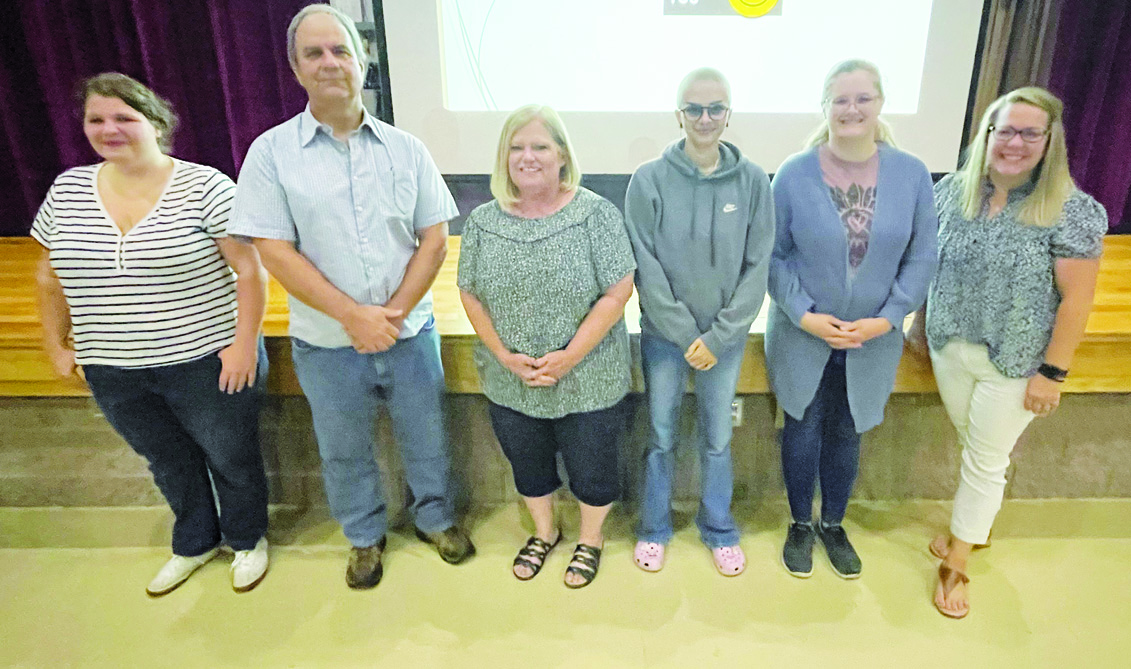 It's that time of year. On Monday, Pendleton County School employees gathered at Pendleton County Middle/High School to start off the 2023-2024 school year.
As students return to classes on Friday, several new employees will greet the children.
Pendleton County's new professional employees include Vicki Lynn Bowman (English/language arts at PCM/HS), Kaylee Edwards (kindergarten teacher at Franklin Elementary School), Sonya Ertle (assistant principal at FES), Katelyn Gatian (itinerant music/band teacher at Brandywine Elementary and North Fork Elementary schools), Emilie Hott (science teacher at PCM/HS), Shelby Mowery (second grade teacher at FES), Ann Myers (sixth grade teacher at FES), LeeAnn Ruddle (kindergarten teacher at NFES), Bethany Whetzel (business management at PCM/HS) and Aliyah Wright (Community in Schools coordinator at BES).
New service personnel include Brooke Dahmer (accounts payable supervisor/child nutrition coordinator at the central office), Kimberly Hartman (early childhood classroom assistant teacher at FES), Morgan Hedrick (cook/custodian at PCM/HS), Wes Judy (one half cook at FES and one half custodian at PCM/HS), Megan Light (secretary at PCM/HS), Lydia Ritenour (iterant aide at BES and NFES) and Amy Simmons (itinerant aide at FES).
During the opening ceremonies at the high school, the following employees were recognized for their years of service:
30 Years — Robert Bennett and J.P. Mowery;
25 Years — Jimmie Bennett, Lisa Raines and Sandra Simmons;
20 Years – Pat Alt, Cindy Rexrode and Marlene Simmons;
15 Years — Dave Eason, Joey Eason, Shanna Eye and Lynn Warner;
10 Years — John Connor, Heather Copley, Heidi Davis, Jeremy Eye, Kim George, Haley Harper, Sherry Howard, Courtney Kimble, Christine Lambert and Corrie Wagoner; and
5 Years — Jessica Barkley, Christene Bowers, Ali Judy, Brittany Nicely, Jeralyn Swigunski, Sharon Redman, Chuck Miller and Dan Miller.