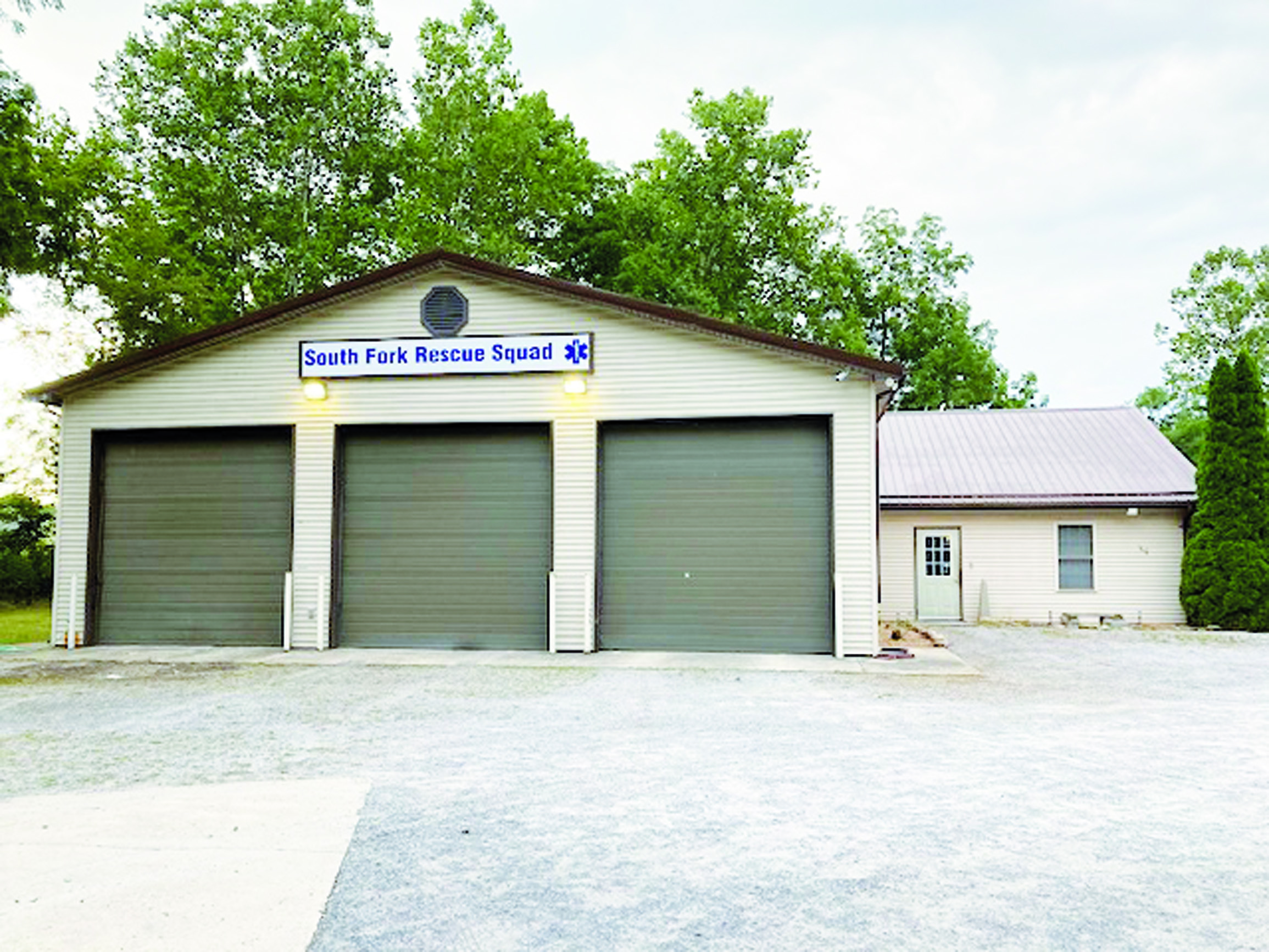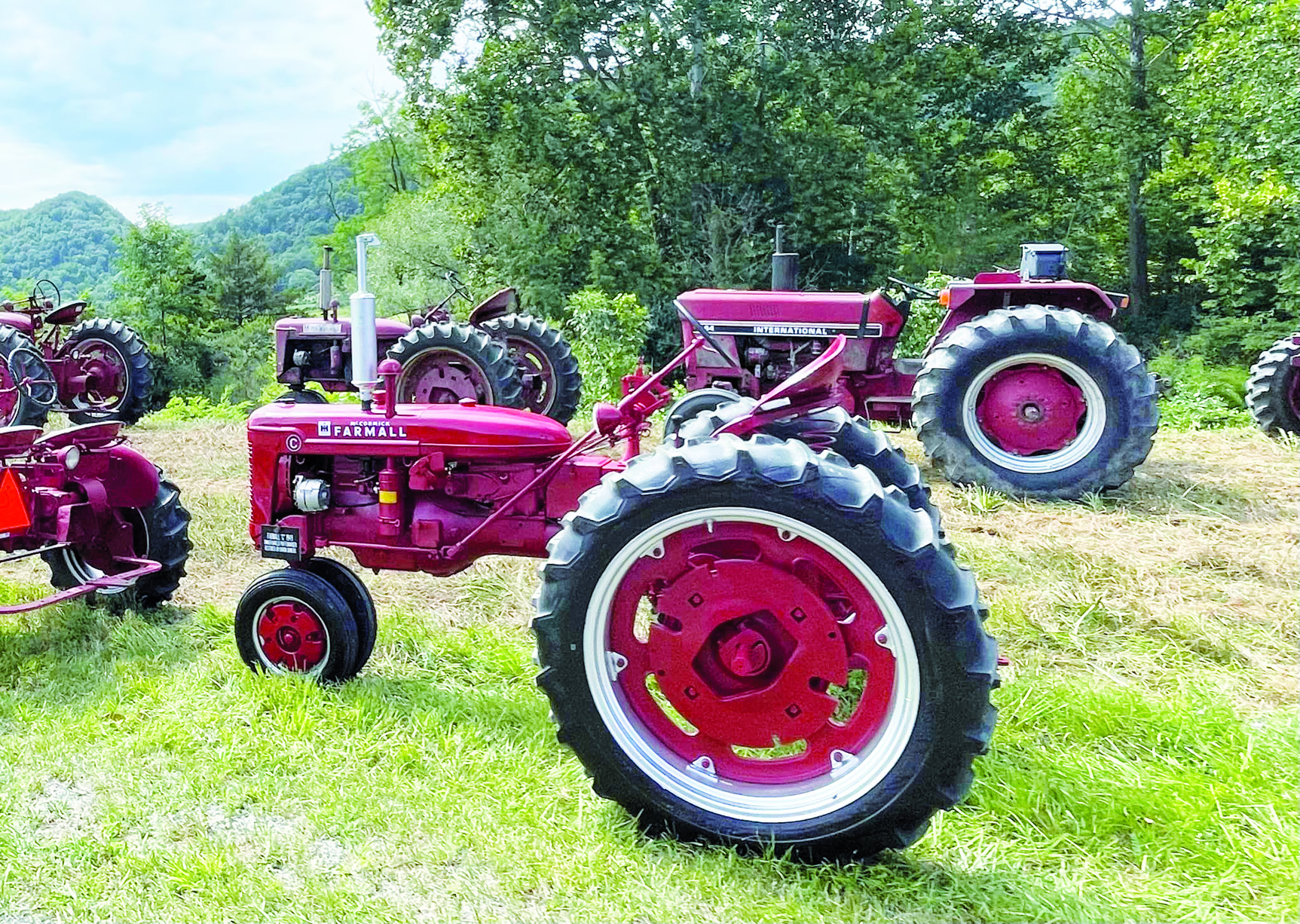 The steady hum drum, along with the rattles and clunks of the tractors in the parade beginning at Piggley Wiggley's, was a prerequisite to the annual South Fork Rescue Squad's lawn party. The fair day captured hundreds of folks to come sit a spell along the highway and enjoy this spectacle, which was a dream come true for Brandon Mitchell 10 years ago.  He thought this would be a crowd pleaser for the rescue squad's "all-ready in swing" lawn party which originated two years prior with Clinton Bowers and the late Jay Smith's thoughts of it being a good idea to bring back the lawn party as a fundraiser.  
Following the tractor parade, the community and beyond, rallied to the food stand where BBQ on a bun, hot dogs, hamburgers, fries, country ham, Nacho/cheese, pies, cakes, ice cream and drinks were offered.  Parking was definitely a premium. Games entertained the young and the old, while music was provided by Ken Roberts and his talented group of instrumental players and singers. It is here that one can sit back and enjoy good old country living.  
There is history behind the formation of the South Fork Rescue Squad. It was organized at a meeting Nov. 21, 1978, at the Sugar Grove gym.  Twenty-three persons were present with elected officers being Robert Marron, captain, Jean Hancock secretary/treasurer, and Tom Mitchell and Wilmer Bodkin, board of directors.  
Clinton Ann Bowers, Marron, and Mark Henning attended an 80-hour emergency medical technician class in Petersburg, becoming South Fork's first certified emergency medical technicians. Part-time emergency medical services to the South Fork area began soon after. The first E.M.T. class began Feb. 21, 1979.  Instructors were Elsie Schulz and Ruth Todd. Upon the class completion, 24-hour emergency medical services were started in the community.
An emergency building was constructed in the early 1980s, with it being damaged in the 1985 flood.  Repairs with expansions have been made over time. The ambulance, as well as two fire trucks, are housed here.
The volunteer group has taken on more than 300 calls this year. Members include Captain Dennis Knicely, captain, Donna Bowers, lieutenant, and Bob Grimm and Dale Kile, medics. EMT personnel are Kim Hulmes, Mark Verdoni, Charlotte Hoover, Teresa Bowers, Stephanie Hartman, Wesley Puffenbarger, Seth Bowers, Clinton Bowers, Casey Miller, Cathy Mullens, and Savannah Hoover.  The drivers, consisting of Roy Bowers, John Mullens, Ricky Bennett, Diana Smith (life member) and Lyle Hartman, are also an important entity.  
Living in this community makes one proud. A fine and mighty volunteer service is ready and willing to care for its residents' health and welfare. The force meets the first Monday of the month with training on-going each third Monday of the month. The proceeds from the annual lawn party and the November ham/turkey dinner are for maintaining the building, general upkeep and ambulance service. The community at large is honored to be very instrumental in assisting whenever the need arises. 
"Hats off" to this fine organization that has its community and beyond, in the forefront of their minds.