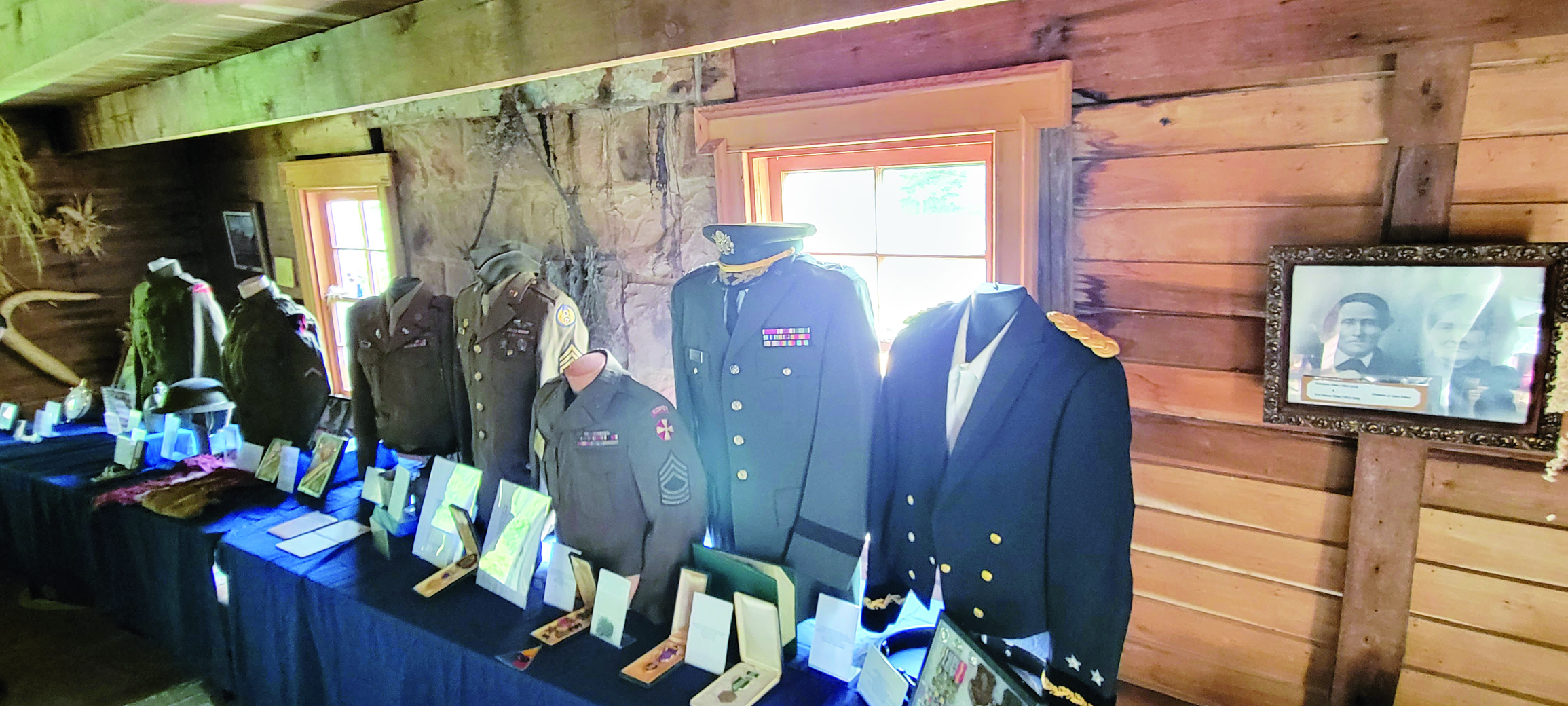 By Stephen Smoot
It all started for Emily Coffman at the age of 13 when she bought a duffel bag of old Korean War uniforms.
"That kick-started the whole collection," she smiled.
Ever since, Coffman has built up a collection of military uniforms worn by Mountain State veterans who served between the Civil War and the War on Terror. The sight, touch, and feel of the uniforms also inspired her to research the stories behind the men who wore them.
Coffman, whose uncles served in World War II and who also had ancestors who fought in the Civil War, said the artifacts "made the wars real to me. The items made history real."
The way history is often taught, she says, sometimes does not appeal to students and even adults. Stories and artifacts create more interest, as opposed to "grand narratives in history books." Through her exhibit, "the world can see West Virginia's legacy of service."
"There are so many stories out there and so many people to remember," Coffman shared, adding that "each item represents a real person and a real story."
Coffman told the tale of one uniform owner, her own grandfather. He served in the Army Air Force as part of a bombing crew that flew over Europe. She shared that, if one reads between the lines of his letters, it was plain to see that he hated flying and that he much preferred tinkering with bicycles and riding them across the English countryside.
Additionally, service on U.S. Army Air Force bomber crews ranked among the most hazardous duties of the war. In 1943 alone, as the National Museum of the United States Air Force reveals, only one of four members of the Eighth Army Air Force bomber crews completed their tours of duty.
At the close of the war, Coffman's grandfather had to stay behind because he had not filled his flight quota. She said that "I think they were trying to punish him for missing those flights."
Though an Elkins resident and business owner, Coffman has deep ties to Pendleton County. Dorothy Sites, she says, married into her family, giving her a kinship connection to the very place in which she displayed her collection.
She also cited relation to James and John Boggs. In memory of them, she named her business "Swamp Dragon Antiques" after the Union partisans who lived in northern Pendleton and terrorized Confederate leaning areas and military units. 
"It's so cool to me to be here through such a story connecting with my ancestors," Coffman said. 
The best part for Coffman, however, lies in sharing stories with children, helping "a new generation to keep history alive and keep the stories going."