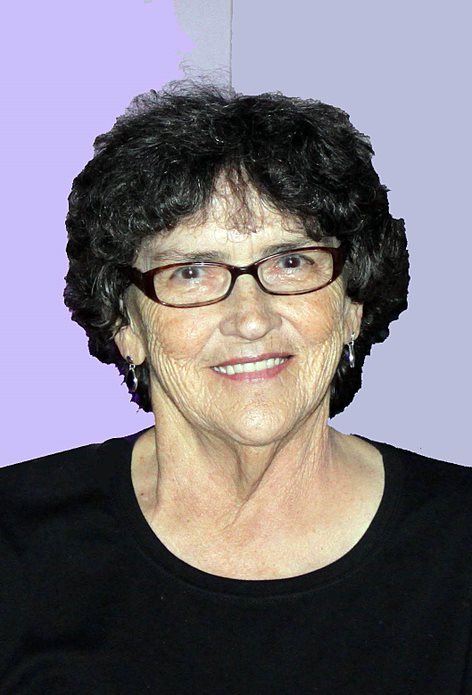 Shelda Jean Warner, 86, of Franklin  passed away April 12, 2023, at Pendleton Manor in Franklin.
She was born on July 28, 1936, at Zigler, now Smith Creek, the third and youngest child of the late Virgil Edward and Beulah Elizabeth (Hartman) Warner. 
Ms. Warner grew up on the family farm in Smith Creek. In the early years of her life, tragedy struck when her mother passed away when she was barely three years old.  She persevered during that time, and in the years that followed, she and her older brother and sister were joined by three additional siblings from her father's second marriage to Evelyn Mae Vandevander. She and her family worked long hours to make the farm successful.  During those years she attended Franklin Elementary and High School, graduating in 1954.
Early on, she discovered a talent and fondness for music.  In high school, she played in both the marching and concert bands. Her interest in music carried over into her life after finishing school, manifesting itself primarily in her participation in the musical activities of the Smith Creek Church of the Brethren, where she was a life-long member. In addition to being a member of the choir, she also served the church for several years as a Bible School teacher and member of the Ladies Aid Society.
After graduation, she worked at various temporary jobs in the Franklin area before moving to Baltimore, Maryland, where she found a job with the Social Security Administration.  She worked there for 18 years, earning several promotions along the way.  Rather than continuing on that successful career path, she decided to return to Pendleton County, where her heart was, to take up farming.  Following this move, she not only worked hard on the farm, she also took an outside job to help support the household. She initially had a job with the Hanover Shoe Company for a few years until it ceased operations. Then she joined the Franklin Group Home where she worked for 12 years before retiring.  Upon retirement, she bought a place on Smith Creek, which was absolutely her favorite place ever.  She lived there for several years before she became physically unable to look after herself.  She spent her final years in the care of the Pendleton Manor.  
She was well known for her love of animals, primarily cats and dogs, but farm animals as well.  Nobody will know how many animals she rescued and cared for over her lifetime.  She has been quoted as saying, "I never met a cat or dog that I didn't like."  She had a good mind, sharp sense of humor, talent for music, and an adherence to guiding principles which she had developed while growing up on Smith Creek.
Leaving behind to cherish her memories are two brothers, Billy Warner, Harry Warner and wife, Marcia; a sister, Rachel Ruddle and husband, William.
She was also preceded in death by an older sister, Doris, and husband, Milford Bennett; younger brother, Wilson Warner and wife, Rebecca; a sister-in-law, Lieselotte (Theis) Warner, the wife of her older brother, Billy.  
Funeral services were held Saturday at the Basagic Funeral Home in Franklin with Pastor David Morris officiating.  Interment was in the Cedar Hill Cemetery in Franklin.
Memorials may be made to P.A.W.S., PO Box 804, Franklin, WV 26807.
Memories and words of comfort may be left at www.basagic.com or on Facebook at Basagic Funeral Home.