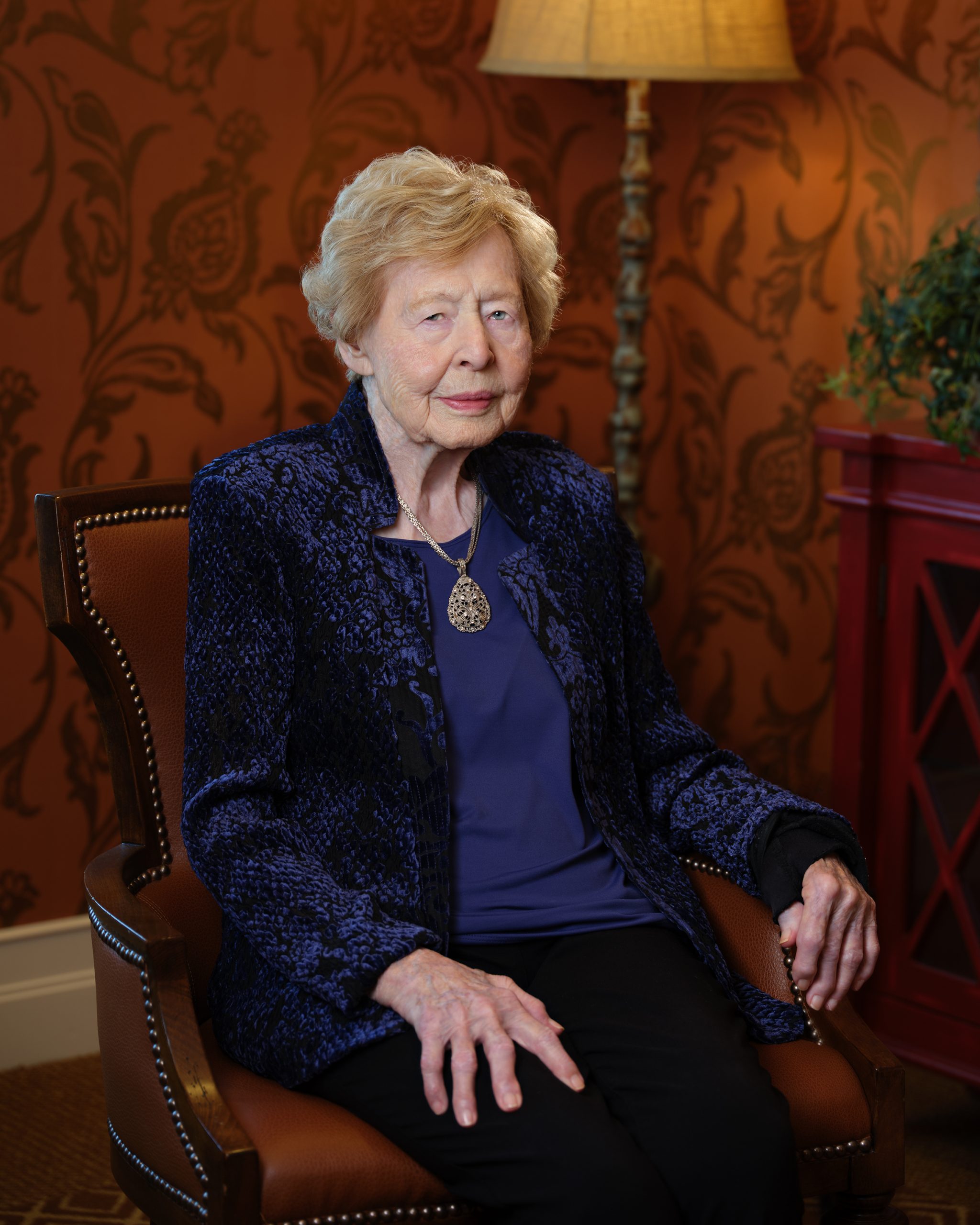 Judith Catherine Sponaugle, 100, formerly of Mouth of Seneca and Circleville passed away unexpectedly April 9, 2023, in Chattanooga, Tennessee, where she currently resided.
She was born in Harman to the late Byron and Erma Harper Bland.
Mrs. Sponaugle grew up in Mouth of Seneca, where she graduated from Circleville High School in 1941.  Following graduation and marriage to Roscoe Sponaugle, she lived in Canton, Ohio, where daughter, Sandra Lee, was born.  During World War II, she and daughter, Sandra, lived in Mouth of Seneca with her parents.  The family moved back to Ohio after the war where daughter, Peggy Sue, was born before coming back to West Virginia to assist her husband's father on the Sponaugle Family Farm.
She was an accomplished seamstress and homemaker and a member of the Circleville Presbyterian Church, where she served as treasurer for many years.  She also loved working at the local community fair supervising the baked goods department and often winning first prize for her red devils food cake with cooked chocolate frosting or her spice cake with cooked caramel frosting.  (No, she wasn't the judge.)  There was always at least one cake in the house for each weekend, which her kids especially enjoyed on Monday Wash Day. (Remember when each day of the week was a special job?) 
After leaving the farm and moving to Virginia, there was always a chocolate mousse pie and her famous pink salad waiting for her son-in-law, Don Boggs', visits. He quickly moved into rank of favorite person, something her two daughters often pointed out to her.  Her grandchildren and great-grandchildren were so loved and enjoyed by her from the oldest, Rod Boggs, to the youngest, Byron Johnson.  She couldn't wait for those calls on her ViewClix from any and all. Lately, Matthew and Byron had been keeping her entertained.
She moved to Tennessee into Garden Plaza, and later The Bridge, where she loved being entertained by the various activities and the exercise room.  She loved to be moving, walking every day, probably known as "the hall walker" to many.  She will be missed by many but not forgotten.
Mrs. Sponaugle had just celebrated her 100th birthday on Nov. 18, 2022, with her children, grandchildren and great-grandchildren. 
Surviving are two daughters, Sandra Boggs and husband, Donald of Chattanooga, Tennessee, and Peggy Waldron of Richmond, Virginia; four grandchildren, Roderick Boggs and wife, Lori of Tampa, Florida, Derek Boggs and wife, Alexandra of Atlanta, Georgia, Tracy Waldron and Krystle Waldron and husband, Cole of Richmond, Virginia; and six great-grandchildren, Matthew, Lauren, George, James and Harlan Boggs and Byron Johnson; and numerous nieces and nephews.  
She was also preceded in death by two sisters, Shirley Yokum and Billie Tubaugh; and three brothers, Harper, Byron, Jr. and Thomas Bland.
A graveside service and interment were held Sunday at North Fork Memorial Cemetery.
Memorial donations may be made to AmericanArthritisFoundation.com in her memory. 
Condolences may be sent to the family by visiting www.lindseyfuneralhomes.com. 
Lindsey Funeral Home in Harrisonburg, Virginia, handled arrangements.