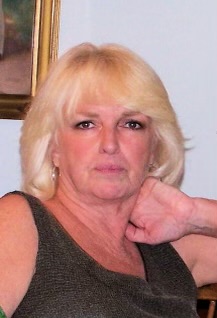 Ruth Ellen Simmers, 69, of Harrisonburg, Virginia, passed away July 8, 2023, at Kent General Hospital in Dover, Delaware.
She was born Sept. 5, 1953, in Dover, Delaware, to the late John Gorman and Beulah Lambert Gorman.
Mrs. Simmers worked as a licensed practical nurse, proudly serving the emergency room department, labor and delivery, drug and alcohol rehab, mental health, and assisted living. She worked in Harrisonburg, Virginia, Wilmington and Dover, Delaware, and Franklin. She enjoyed serving others so much that it was nothing for her to pick up someone who was injured on side of the road and take them to the hospital or stay after her shift to be with a family who was losing a loved one. She was a woman of great strength and wrote her own story, defying all odds. In September 2020, she was diagnosed with pancreatic cancer and fought the hard fight for almost three years. After two oncologists told her that there was nothing more that could be done, less than one year from diagnosis, she said, "That is not how my story goes." So, she went for that third opinion and was blessed with another two years of life. 
Surviving are a daughter, Kehris Snead and husband, Chris of Harrisonburg, Virginia; sisters, Karen Whitaker and husband, Bill, Barbara Cool and Kathy Ravis, all of Dover, Delaware, Patricia Tieman and Anna Gorman, both of Hartly, Delaware; brothers, Sheldon Gorman of Hartly, Delaware, and William Gorman and wife, Florence of DeFuniak Springs, Florida; and grandchildren, Adisyn and Alexa Snead. 
She was also preceded in death by brothers, Elwood Lambert and John "Butch" Gorman, Jr. 
A celebration of life will be held Sept. 23 in Franklin. Details will be shared at a later time.  
Memorial contributions can be made to Johns Hopkins Children's Center.  
Letters of condolence may be sent, and guestbook signed at www.torbertfuneral.com.