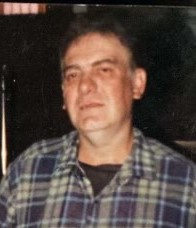 Roland Ronald Vint, 77, of Circleville passed away Oct. 21, 2023, at Grant Memorial Hospital in Petersburg.
He was born May 24, 1946, at Circleville and was the son of the late Henry Patrick Vint and Laurie (Hedrick) Vint.
Mr. Vint was a sawmill worker, had worked at the Germany Valley Lime Plant (Greer), on the Jack Wilkins farm and retired after 16-1/2 years at Howes Leather at Frank.
His wife, Betty Jane Tingler Vint, preceded him in death on Dec. 29, 2012.  
Surviving are two daughters, Sarah Ibarra (Agustin) and Jeanie Ivory Tingler, all of Waynesboro, Pennsylvania; three sons, Ronald James Vint of Circleville, Vernon Tingler, Jr. of Cabins and Lynnie Lee Tingler (Pat) of Wapakoneta, Ohio; four sisters, Eva Lambert (John) of Circleville, Pat Auville (Raymond) of Riverton, Mabel Vint of Petersburg and Lorraine Sellecks of Covington, Virginia; a brother, Joey Vint of Circleville; eight grandchildren; 12 great-grandchildren; and a great-great-grandson.
He was also preceded in death by four brothers, Charles Vint, Robert Vint, Roy Vint and Tommy Vint.
A funeral service was held Wednesday at the Kimble Funeral Home in Franklin with Pastor Mike Lambert officiating.
Online condolences and memories may be shared at www.kimblefuneralhome.com.