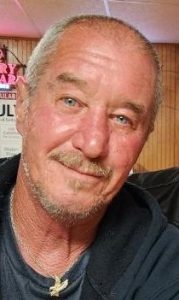 David Lee Williamson, 61, of Franklin passed away Sept. 22, 2023, at his residence.
He was born Oct. 1, 1961, at Aberdeen, Maryland, and was the son of the late Reece Williamson and Franziska Rosa Vanek Williamson.
Mr. Williamson was a heavy equipment operator, a member of the Civil Air Patrol and a member of the Franklin Moose Lodge #769.
On June 29, 1997, he married Naomi Elizabeth "Pat" Rawlings Williamson, who survives.
Also surviving are a stepdaughter, Kathy Henry (Bill) of Pylesville, Maryland; a stepson, Larry Eyler of Edgewood, Maryland; a sister, Kristine Laing (David) of Florida; two brothers, Willie Williamson (Judy) of New Hampshire and Randy Williamson (Susan) of Dublin, Maryland; 14 step-grandchildren; and four step-great-grandchildren.
His body has been cremated. 
A celebration of life service will be held at 2 p.m. Saturday at the Franklin Moose Lodge.
Online condolences and memories may be shared at www.kimblefuneralhome.com.
Arrangements are entrusted to the Kimble Funeral Home in Franklin.