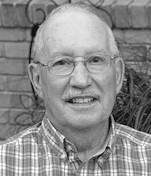 A celebration of life service for Robert "Bob" Armentrout will be held at 2 p.m. Saturday at Ruddle Park.  Bring a lawn chair.
Robert "Bob" Gerald Armentrout, 78, went to be with the Lord on Jan.20, 2022.
He was born April 1, 1943, in Kline to the late Clyde and Rispa Lee (Mullenax) Armentrout.
Mr. Armentrout attended Schmucker School and graduated from Franklin High School in 1961.
He served in the United States Army from 1961-1964, where he carried out Morse Code Intelligence in Panama. 
On July 2, 1966, he married the love of his life, Ganel Adelade (Alt) Armentrout, who survives. They were married for 55 years, and together they raised three daughters in Upper Tract – Tammy (Scott) Thompson of Millsboro, Delaware, Penny (Steven) Cohen of Purcellville, Virginia, and Heidi (Joshua) Kimble of Upper Tract.  
He worked as a mechanic at Petersburg Motor Company.  He was a partner in Main Street Texaco, and he owned and operated a successful chip and snack distribution company for many years.  After earning a degree from Shepherd College, he sold real estate in Pendleton County.  He retired from the Great Valu, where he worked as produce manager.
A member of the Upper Tract United Methodist Church, he volunteered as youth group director and Sunday school teacher.  He was committed to his community.  He served as Pendleton County Commissioner and was a leader for the Pendleton County Board of Parks.  He was instrumental in the planning and development of Ruddle Park and the Veteran's Memorial.
Throughout the years, he enjoyed many activities:  lifting weights with friends, playing volleyball by the river, coaching softball, fixing up and racing classic cars, hunting in the Ridges, and shooting skeet.  He was an avid reader.  He was also a skilled artist with furniture making, wood working, and stained glass.  He valued time with people and always had a joke or story to share.  He was a friend and neighbor who could be counted on in a time of need.  His kind and generous nature will live on in the hearts of many.
The one thing he treasured most was time spent with his family, especially his grandchildren, Andrew (Ivy) Thompson, Emma Thompson, Jack Cohen, Maggie Cohen, Carly Kimble and Claira Kimble.  
He is also survived by two brothers, Clyde Douglas Armentrout of Glen Bernie, Maryland, and Larry Armentrout of Franklin; and a sister, Linda "Tiny" Hoover of Weyers Cave, Virginia.
He was also preceded in death by a brother, Charles Fredrick Armentrout; and a sister, Bonnie Tulin.
Memorial contributions may be made to Upper Tract Rescue Squad, PO Box 1290, Upper Tract, WV  26866 or Ruddle Park, PO Box 187, Franklin, WV  26807.
Online condolences and memories may be shared at www.kimblefuneralhome.com.