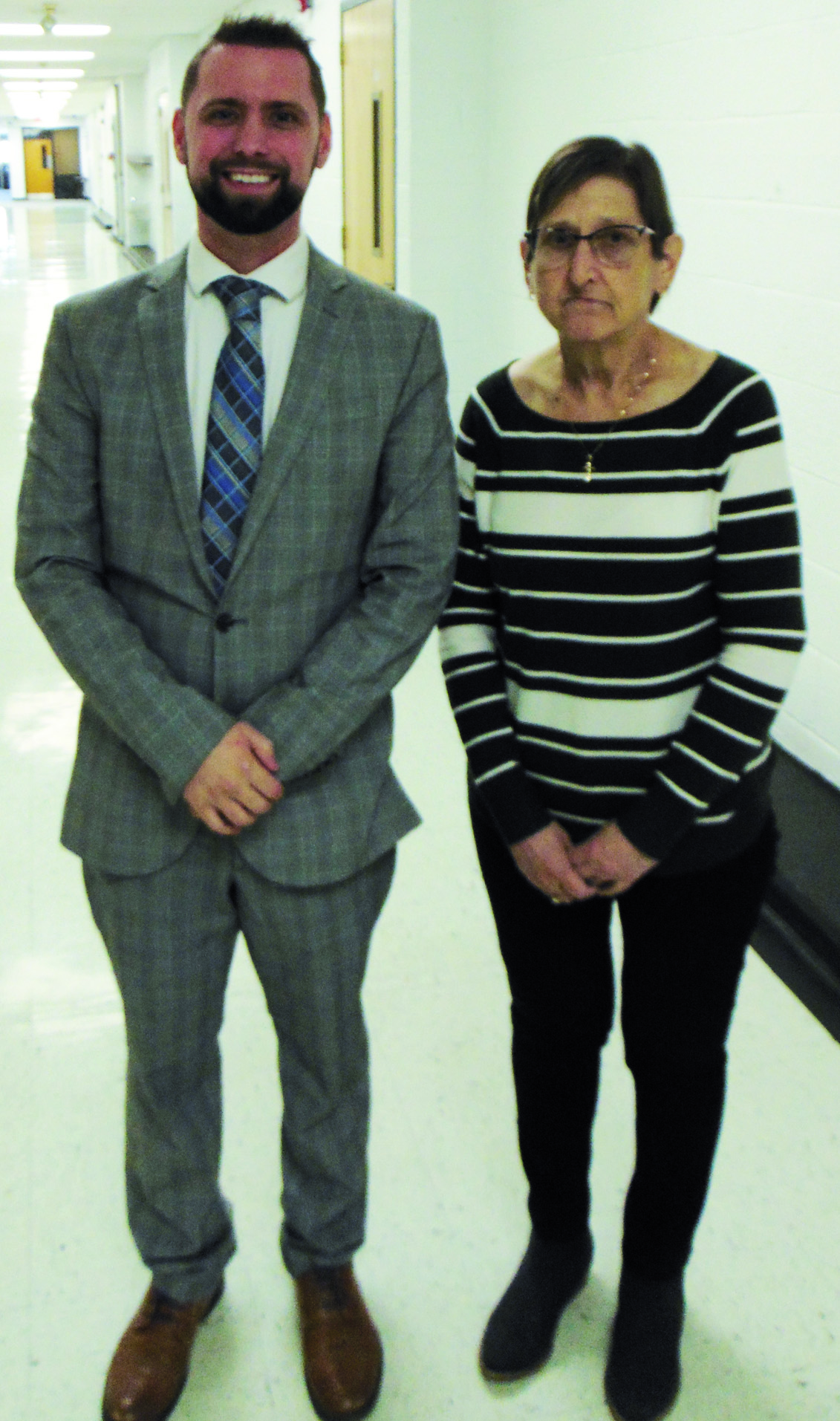 By Stephen Smoot
Starting in the fall, Redeeming Grace Outreach Worship Center in Franklin will offer classes as part of its new academy with a non traditional approach to student education.
"We want to provide another option. We don't want to be in competition with the public school system," explains Rebecca Schlaegel, director of student services. She went on to say that while the public school system does a great job with most children, some need individualized education plans and outcomes. "Schools provide the best options that they can, but it's difficult to provide all students with all that they require."
Schlaegel, who taught at Franklin Elementary School for 17 years, says "our hope is to work with the public schools here."
Hand in hand with the mission of providing individualized education comes the need to place "emphasis on Biblical principles." Schlaegel stated that the school will "incorporate Biblical principles into character traits, helping kids to be that kind of person when they grow up."
The academy embraces the ideal of flexibility in education, using the Accelerated Christian Education program, which centers around a diagnostic approach. Many children do not perform precisely at the grade level indicated by their age.  An eight-year-old may perform on a sixth-grade level in reading and a second-grade level in mathematics, or vice versa. Other children in the same class will likely also have capabilities at different stages of development.
Students will take tests that help to determine the proper academic placement. Furthermore, the classroom structure will not look traditional. As Pastor Jason Boggs says, "The classroom setting is going to be different. Students will have individual cubicles to pace themselves as instruction goes to each individualized student."
Students will not simply sit in cubicles all day, however. They will also join with other students at "gathering tables" at times where mass instruction is more appropriate and also perform lessons at computers.
Cubicles help children with ADD and ADHD in particular focus on work and get distracted less easily. Teachers will come to students to provide individual assistance when needed. If students struggle at their identified grade level, a pace program helps them to develop skills as they learn. Instead of assignment to traditional grades, students get categorized more generally as "lower, middle, and upper."
"It's the beauty of using this curriculum," Schlaegel said, adding that "students rarely are all the way across at one level. We've got to tailor to their needs."
The academy will strongly encourage students to pursue personal passions as part of an overall academic plan. "Students get a chance to form an ability or interest they are passionate about, whether it be photography, public speaking, music lessons, art, teaching the guitar or the piano. It could be anything." They can also engage in academic competitions on both the regional and state level. The future could even include an athletic program where teams compete against other small Christian schools.
A lot of hard work and help went into bringing education back to an old schoolhouse. Pastor Boggs explains that the outreach center obtained the building in January 2022 and that "I always wanted to provide a Christian education to our community."
Boggs stated that "we prayed about it. Through prayer, we felt the Lord leading us to open a school here." One night at 3 a.m., he describes, "I asked Lord, what do you want me to do." He said that by 4:15, the Holy Spirit led him to the answer.
The community stepped up in support when the Outreach Center sought to purchase the building. Pastor Greg Locke provided funds to help to pay for the structure while the owner, Nelson Schwarz, offered to discount the price. Pastor Boggs said, "Pastor Locke gave us the facility debt free with no strings attached."
Though, as Schlaegel said, "one of the biggest challenges in this community is finances," recent state legislation has made it easier for families to explore different education options. The HOPE Scholarship, administered by the West Virginia State Treasurer's Office, "is the state's education savings account program that gives parents an opportunity to build an individual learning experience that works best for their child," as the website explains. The West Virginia State Supreme Court of Appeals ruled that the HOPE Scholarship did not violate the state constitution, allowing families to start participating last fall. 
Because so many children come from families experiencing their own struggles, the academy has committed to providing a wide range of family options. These will include nighttime GED instruction, as well as the kind of settings that support those suffering from drug addiction, emotional problems, and other issues that can impact the family. 
Pastor Boggs added that "we've had much of the county reach out. They're excited about this program going forward." He also said that the program has heard from families as far away as Grant and Rockingham [Virginia] counties.
"It shows the need," Schlaegel said. "Many parents are looking for something different."