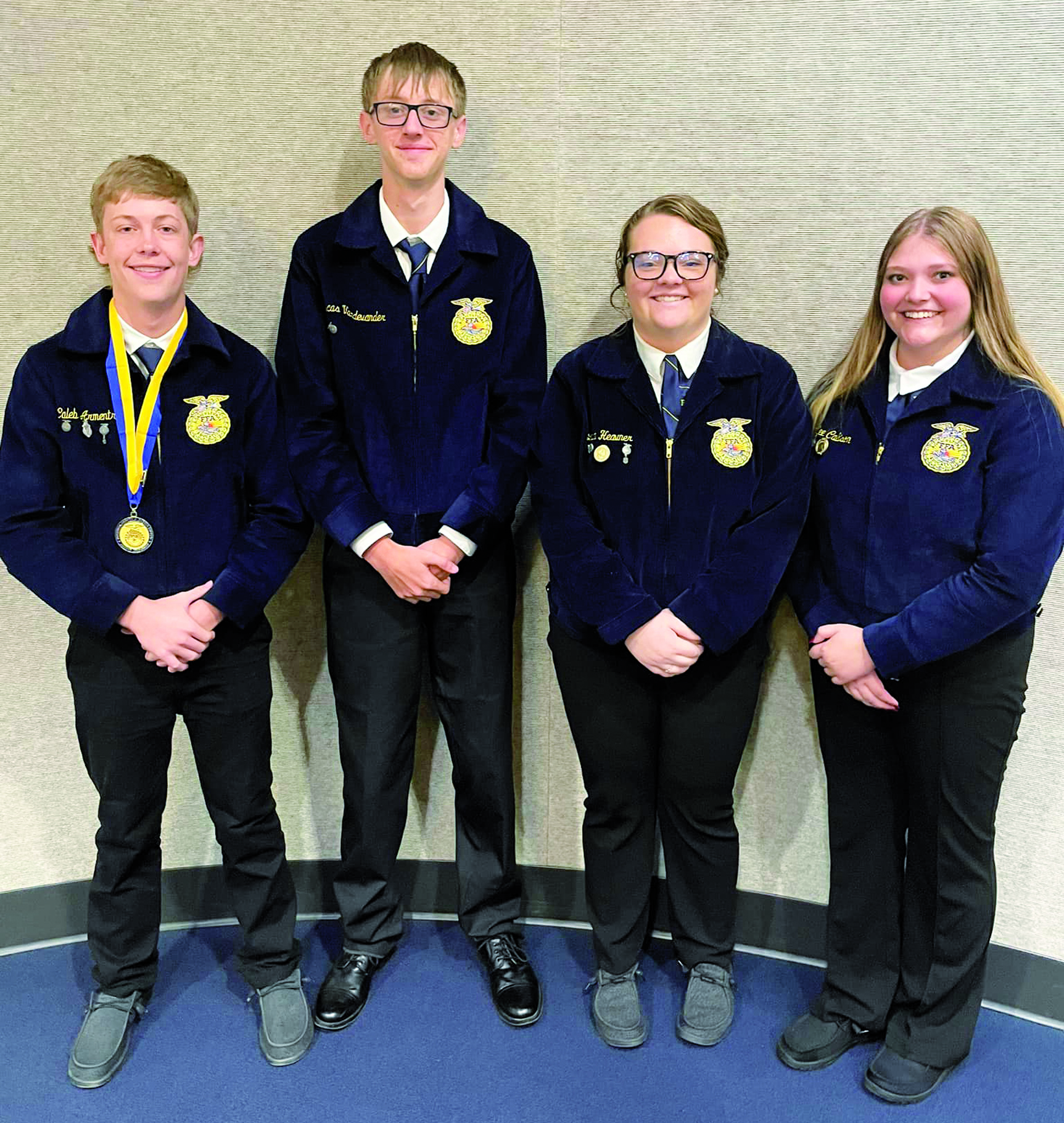 The Pendleton County FFA poultry judging team competed Oct. 5 in the state competition at the West Virginia University poultry farm.
Caleb Armentrout was the highest scoring individual in the contest.
The team, composed of Armentrout, Kaylee Callison, Lydia Heavner and Lucas Vandevander, placed fifth in the state.
Participants in the contest judged broilers, hens, a ready-to-cook carcass, a carcass, egg exterior quality, grading and factors, a boneless product and a bone-in product and identified chicken parts. Contestants had to give reasons for their placing and take a written exam.
The team was coached by Ron Hudson, FFA advisor, and Lucas Moreland, student teacher.