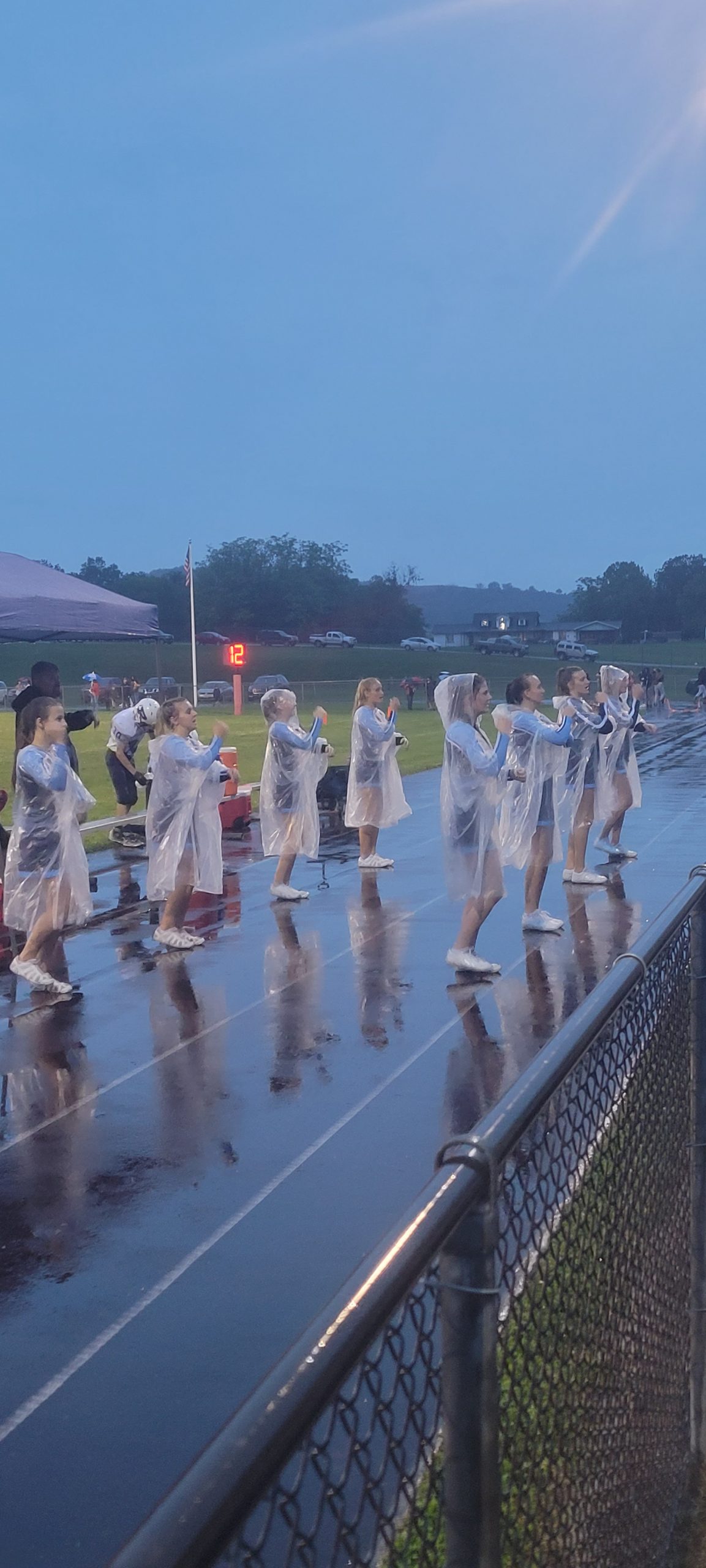 By Stephen Smoot
For the second week in a row, Pendleton County faced a team considered by some to be among the top 10 in West Virginia single A. Last week, they slowed a potent run balanced attack to a crawl, but this week posed a different kind of challenge.
In two straight weeks coming into Saturday night's action, the Vikings hung 54 points onto AA Berkeley Springs, then 52 on visiting Buffalo behind the aerial assault of quarterback William Van Meter.
That, plus injuries slowing down key players on both sides of the ball, gave the Wildcats a difficult set of challenges entering Saturday night's action.
Enter Pendleton County, who traveled to Petersburg on a rain-soaked Saturday night on a game delayed by the lack of available officials.
Coach Zac Smith said "We didn't get off to a good start and never fully recovered."
Petersburg opened action in the first quarter with a 15-yard touchdown pass off of a play action fake, hitting a crossing receiver at the goal line. Not long after, a Viking defender snagged a pass from senior quarterback James Vincell and ran it back approximately 35 yards for a score. 
Later in the quarter, Van Meter tossed a swing pass to his running back, who raced 23 yards down the right sideline for another touchdown.
Petersburg relied on physical play up front. Coach Smith said "They were a lot more physical than we were."
Injuries to Dillon and Dusty Smith took key weapons from the Pendleton County arsenal against Petersburg. Chase Owens led all rushers for Pendleton County, carrying the ball 10 times for 25 yards. Vincell also carried the ball five times for 12 yards.
Pendleton County answered with 4:32 left in the 3ed quarter. Vincell threw a pass to the right, hitting Clayton Kisamore on a 20-yard pass for his only reception of the night and a touchdown. Connor Armentrout led Wildcat receivers in yardage, hauling in one pass for 46 yards. Dusty Smith caught three passes for 16.
The Vikings, unfortunately, answered the Wildcat touchdown by running the kickoff back for a touchdown. The successful point after closed scoring at 52-6 for the night.
Petersburg followed the same formula that fueled their undefeated start. Strength at the line and speed at other key positions make the Vikings a potentially difficult matchup for most in single A. After years of struggling at times in AA, the Vikings under Donny Evans seem to be building a program.
Coach Smith said the key to the rest of the season was "us getting better, being more prepared and ready, not only players, but us coaches didn't have them ready to play."
Friday, the Wildcats face a possibly less daunting task, traveling to face the Grafton Bearcats. They have struggled on both sides of the ball early this season, giving up 133 total points while scoring only 27.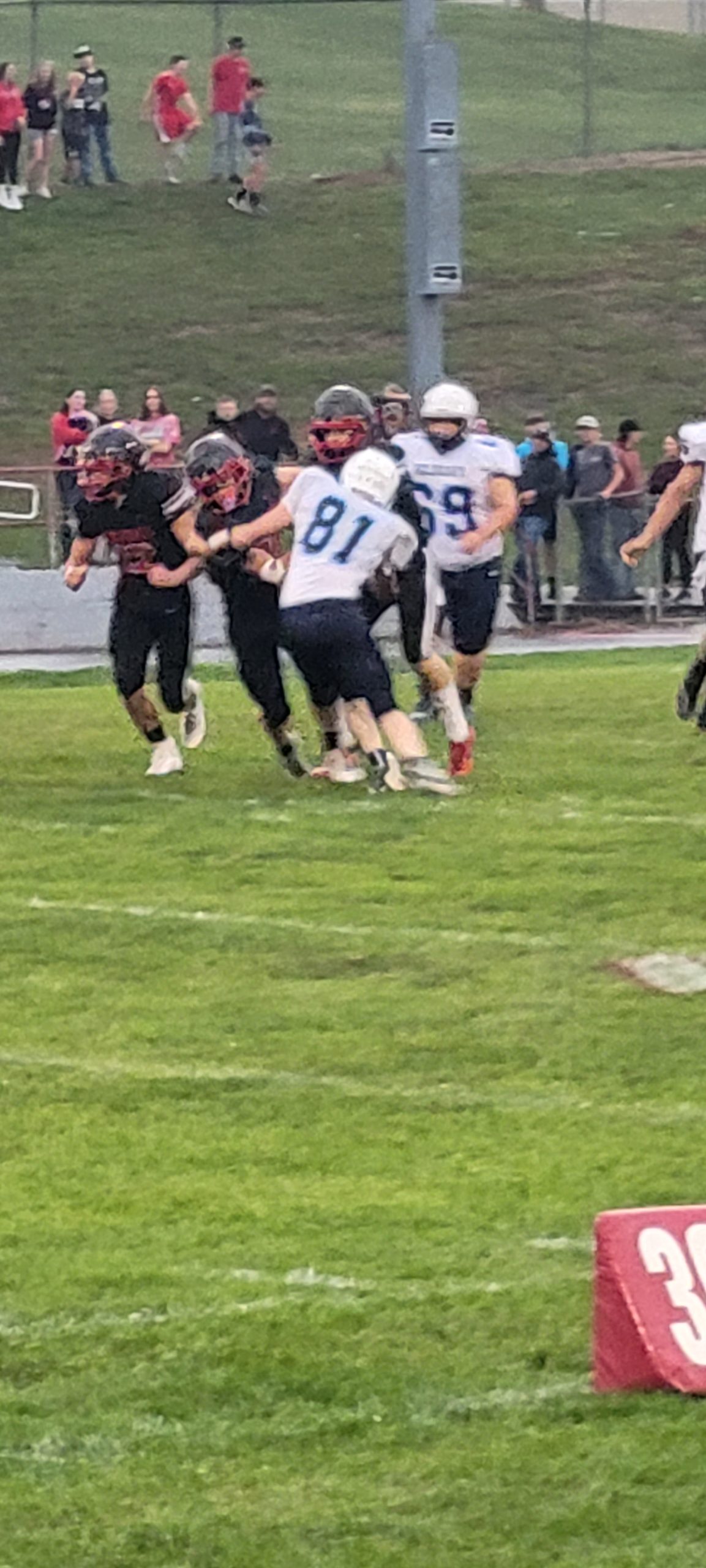 "They made the double A playoffs last year, but lost a lot of guys," Coach Smith explained. He also called them "a hungry football team."
He also stated that the staff and players saw the game as a "life lesson," saying "you get knocked down in life, you get back up on your feet."
Looking at teams on the rest of the schedule, Cameron, Tucker County, and Moorefield all posted wins last Friday night, while Southern, Tygarts Valley, Pocahontas County, and East Hardy all lost.
Statistics
Passing
8 James Vincell 7/18-96 yds-1 TD-2 INT, 88 Josiah Kimble 0/1
Rushing
34 Chase Owens 10 carries-25 yds, 8 James Vincell 5 carries-12 yds, 9 Nick Rhodes 4 carries-6 yds, 11 Justus Kuykendall 2 carries-5 yds, 44 Bradey Bowers 3 carries-0 yds, 88 Josiah Kimble 1 carry-(-7) yds, 38 Kameron Redman 5 carries-(-20) yds
Receiving
81 Connor Armentrout 1 reception-46 yds, 3 Clayton Kisamore 1 reception-20 yds-1 TD, 10 Dusty Smith 3 receptions-16 yds, 44 Bradey Bowers 1 reception-10 yds, 21 Isaiah Lockard 1 reception-4 yds
Defense
Tackles
Dillon Smith 6, Terry Harvey 6, Dusty Smith 6, Chase Owens 5, Connor Armentrout 4, Lucas Redman 4, Bradey Bowers 4, Blake Harris 2, Jasper Tingler 2, Josiah Kimble 2, Clayton Kisamore, 2. Following each had 1 tackle: Justus Kuykendall, Gabriel Harvey, James Vincell, Adam Ruddle, Ryland Copley, Kameron Redman, Nick Rhodes, Xavier Ellis, Alex Reyes