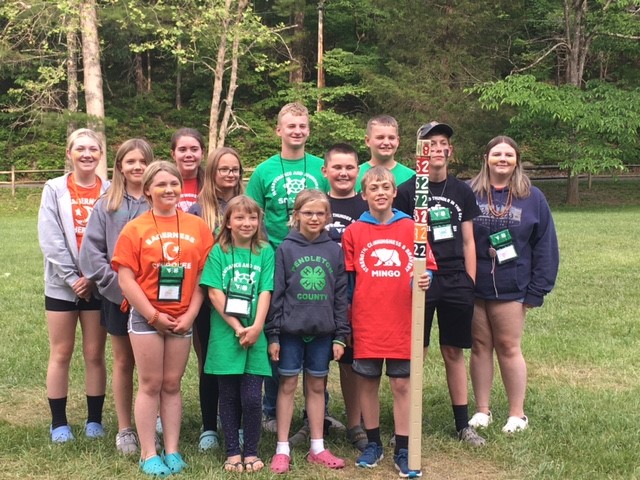 By Jax Bennett, Club Reporter
In addition to earning second place in the DuPont Plastic Recycling Award program, members of the North Fork 4-H Club have earned many individual awards in recent months.
Some of the awards include Vaylee Harper earning a blue ribbon in state 4-H creed contest with Mason Harper, Cole Harper, Callie Judy and Abby Judy winning red ribbons.
State visual presentation winners included Vaylee Harper with a gold ribbon, Cole Harper with a blue ribbon and Mason Harper with a red ribbon.
Thirteen of the club's members attended county 4H camp in June.  Several of the members earned awards within their tribes and others for kindness, helping conduct and excellent participation in their classes with partial and full scholarships provided for next year's camp.  How How!