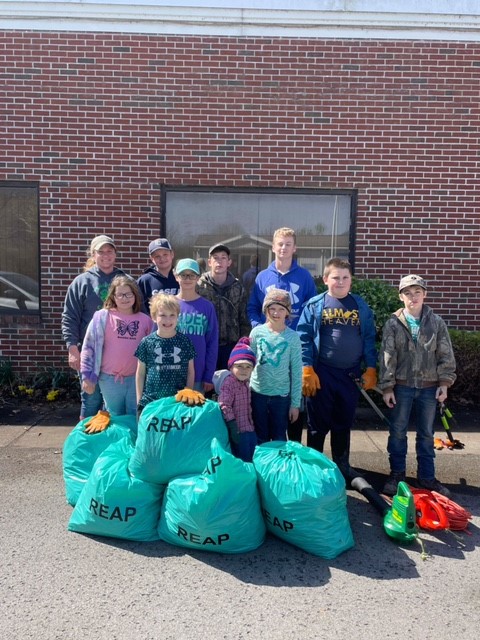 By Jax Bennett, club reporter
The members of North Fork 4-H Club had a busy spring.
In true form to the 4-H motto of Head, Heart, Hands and Health, their meetings and projects included beautification of the community by picking up trash at the North Fork Elementary School grounds and Clinton Hedrick Community building.  They also weeded, cleaned and mulched the flower beds at the community building in conjunction with the North Fork C.E.O.S club.
A bike ride and several project workshops rounded out the season.  A swimming outing is planned for later in the summer.
The 4-H'ers are learning the importance of physical and mental health, as well as ways to serve others for the good of their communities.