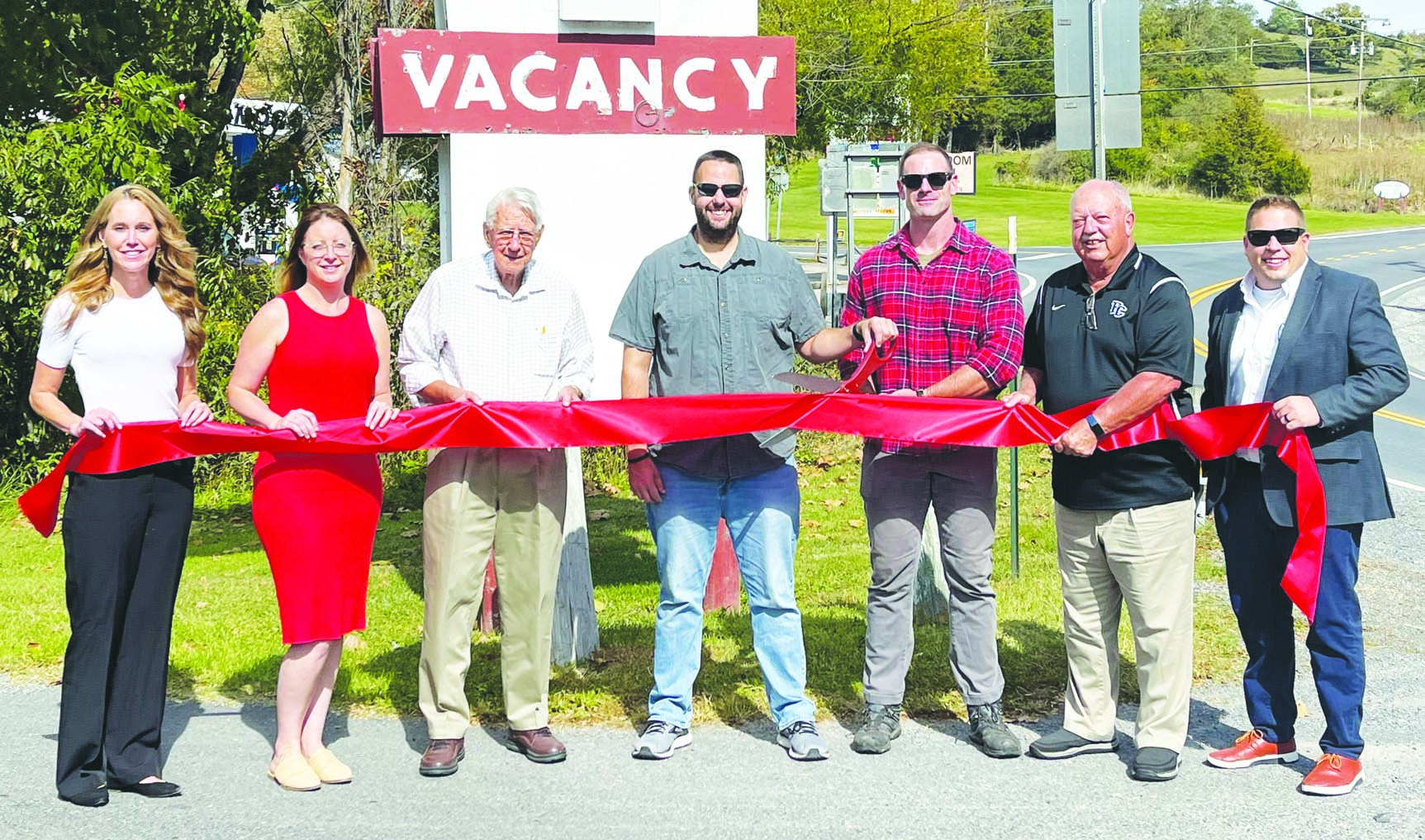 By Ammie Ruddle
During an emotional ribbon cutting on Oct. 12 at the former Thompson's Motel, previous owner Paul Morton handed the reins over to new owners Brandon Conard and Jesse Thorpe.
Morton ran the business for more than 60 years. As a tear welled up in his eye, he said he would miss the motel and the work he has done over the years. 
Conard and Thorpe discussed turning one of the buildings into studio apartments which will house 14 new apartments for residents in Pendleton County. 
The pair has begun construction work to renovate and revitalize the business into both a motel and studio apartments. 
The structure of the business isn't the only thing changing. The business will no longer be called Thompson's Motel, but will now be called Mountain Springs Motel and Apartments. 
Conard and Thorpe are working with the Pendleton County Convention and Visitors Bureau to rent out the apartments and currently has a waiting list of individuals looking to rent an apartment, according to Amber Nesselrodt, the Pendleton County Economic Community and Development Authority and the CVB office administrator. 
The pair discussed partnering with the CVB to invest in the county starting with going through a local bank, Pendleton Community Bank, to purchase the property and business and looking into adding a park to the property. 
In addition to apartments, the back building will remain a hotel for travelers and visitors.