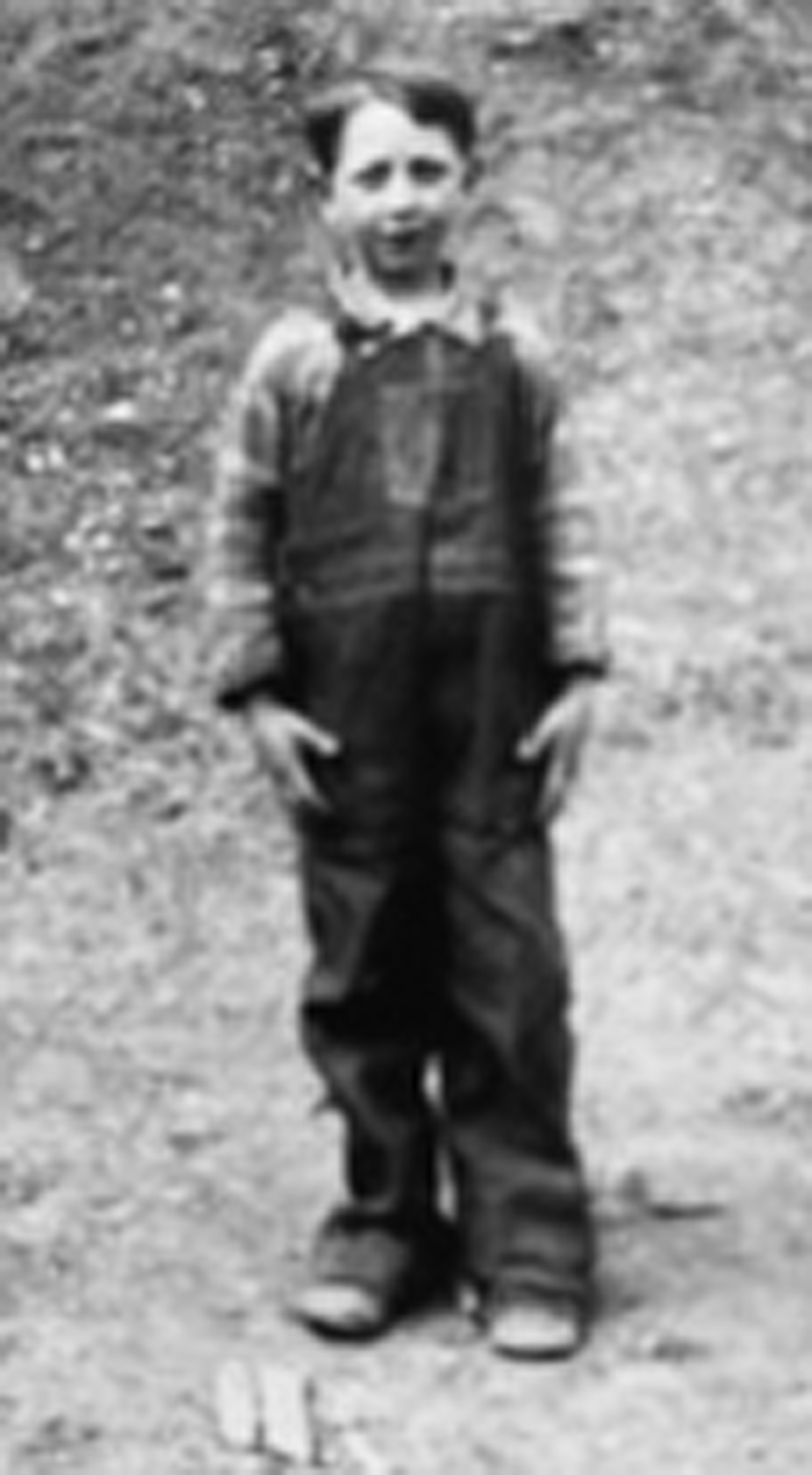 Sugar Grove
By Paula Mitchell
November is spreading its brownness over these hills and valleys, bringing an end to warm weather. The trunks of the trees stand brown with their naked arms bared to the chilly winds, while brown leaves are curling on the earth floor. November is lulling the land to rest, covering the ground with the blanket of leaves.  
The cellar is stuffed with canned foods, potatoes in the bin, and ripe apples. The month is scented with the rich, cinnamon smell of apple pies and pumpkin pies.  
The comforting sight of wood smoke curling above the chimneys attests to the fire inside, with its homey smell.  
The chipmunks are scarcely seen now, and the chirping of the crickets are stilled. The squirrels have harvested their walnuts in a safe storage place.  
It is time to hunt up the heavier sweaters and coats for the wailing winds that will descend in short order. Blankets and quilts for the beds is another cold weather project that is needed. 
And then there is Veteran's Day. These veterans cannot be thanked and honored enough. President Eisenhower was the one who called on all citizens to observe the day by remembering the sacrifices of all those who fought so gallantly, to promote peace. There is probably not a family in America who has not been touched by the death of one of the veterans. 
Take a moment to thank a veteran whenever one sees him/her. By doing this, they will be reminded of their valuable service for one's freedom, and also for their importance in the halls of history.
Life's little instructions include the following:
When a person loses, don't lose the lesson.

Remember that a person's character is one's destiny.

Call before dropping in on friends and family.

Keep a pad and pencil by the phone.

Learn the Heimlich maneuver.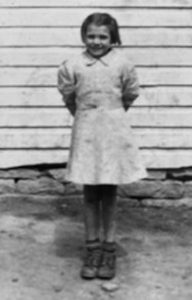 Residents in this community will more than likely need to do a rain dance. It just doesn't look like anything measurable is planning to come this way.  
The state road workers were busy chopping down trees along the bridge which crosses the South Fork River, north of Sugar Grove. Clearing the river passage makes for a less dangerous situation during high water.  
This week's quotes are as follows:
Tonight, in many nations around the world, two people in three will go to bed with the simple prayer, "Lord, give me enough food to last me through tomorrow."  
Tonight, in the United States, two people out of three will pray, "Lord, give me courage to stay on my diet another day." — Catholic quote.
"I have decided to stick with love. Hate is too great a burden to bear." — Martin Luther King, Jr.
"I cannot endure to waste anything so precious as autumnal sunshine by staying in the house." — Nathaniel Hawthorne
"There is not enough time to do all the nothing we want to do." — Bill Watterson
Sitting on the porch swing is the best place to hear the "Talk of the Grove."
On Saturday, the family of the late Charles and Mary Mae Linaburg visited their uncle, Jesse Propst, where they enjoyed hiking through the mountains. They also visited with Jeffrey Mitchell where they enjoyed seeing a Model A Rumble Seat vehicle belonging at one time to their grandfather, John Linaburg. They then proceeded to Sinnett's Lane to visit with their aunt, Virginia Propst, who will be 101 on her next birthday in February. Those enjoying these visits were Gene and Vicky Brown of Richmond, Virginia, Rick and Tammy Linaburg of Franklin, Sandy and Dave Kelly of Richmond, Virginia, Jay and Kim Linaburg of Bridgeport and their children, Charles Thomas, Josiah, Korin, Katlin, and Zackariah.  
Tuesday evening found Wanda Pitsenbarger, Evelyn Varner, Erma Moats, and Mary Jane Santelli wishing Shelby Bible a happy 85th birthday, and enjoying a party at her home. Shelby was so happy to see them.
Evelyn Varner has spent several days at Sentara RMH for tests and observation. Erma Moats and Karen Pitsenbarger visited with her Saturday morning upon her return home.  Saturday evening, Hunter, Kelsey, Ali, and Remi Ann Kesterson visited with her also.  
The bowling alley in Franklin was where Logan Fisher celebrated his 16th birthday Saturday with family and friends. All had a wonderful time.
Recent visitors of Rosalee Grogg were Marleta Wimer, Claude Castleberry, and Terri Grogg.  
The South Fork Rescue Squad/ Lions Club Saturday evening Halloween party was enjoyed by all who attended. The All Saints' Sunday Trunk or Treat saw many vehicles enjoying this activity.  
Rhonda and Helen Nash enjoyed the entertaining History Alive! Program this weekend at the library. Doris Fields of Beckley portrayed the blues singer Bessie Smith in an amazing performance including story and song.
Mary Puffenbarger has been moved to a health care facility in Baker. Her address is E.A. Hawse Health Care Center, Room 6A, Baker, WV 26801.
Phil Downs motored Wednesday to Romney to visit Susie Rufner and family.  Then on Thursday, Gae Stafford of Lorton, Virginia, spent the evening with him.
Clickety-clacks for the chin waggers are as follows:
The octopus has three hearts.

There is one place in the United States where one can stand in four states all at the same time…Utah, Colorado, New Mexico, and Arizona.

It took about 7 million years for the Colorado River to carve out the Grand Canyon.

A very large tree will discharge 300 gallons of water into the air each day.

In some parts of Mexico, soap was once used as money.
Concerns for this week are many, and they are as follows: Bob Adamson, Charles Anderson, Mercedes Aumann, Lynn Beatty, the Nila Bland family, "Bo" Boggs, Marie Cole, Jeff Craig, Norma Propst Cunningham, Christian Dasher, Isaac Eye, Marie Eye, Neal Eye, Donna Fleisher, Lola Graham, Jordan Greathouse, Marlene Harman, Marvin Hartman, Steve and Armanda Heavner, Grace Hedrick, Jackie Hill, Edsel and May Ann Hogan, Virgil Homan, Jr., Adelbert Hoover, Myrtle Hoover, Debbie and Enos Horst, Mike Jamison, Alice Johnson, Richard Judy, Ruthlene Judy, Marsha Keller, Danny Kimble, Dennis Kincaid, Kim Kline, Tracie Knight, Melissa Lambert, Robert Lambert, Rex Landis, Angela Lung, Linda Malcolm, Betty Mallow, Roger and Skip Mallow, Willard May,  Neil McLaughlin, Rose Miller, Bruce Minor, Barbara Moats, Melvin Moats, Aaron Nelson, Ruth Nelson, Don Nilsen, Cheryl Paine, Barbara Parker, Sutton Parrack, John O. Propst, Kathy Propst, Linda Propst, Harley Propst, Sheldon Propst, Mary Puffenbarger, Charles Rexrode, Jason Rexrode, Pam Rexrode, Donna Ruddle, Annie Simmons, Phyllis Simmons, Eva Simmons, Robbie Sites, Connie Sulser, Rosa Tichenor, Sandra Vandevander, Evelyn Varner, Amy Vaus, Sheldon Waggy, Judy Williams, Ann Wimer, Junior Wimer, Margaret Wimer, Dana Yokum and the Israeli nation.