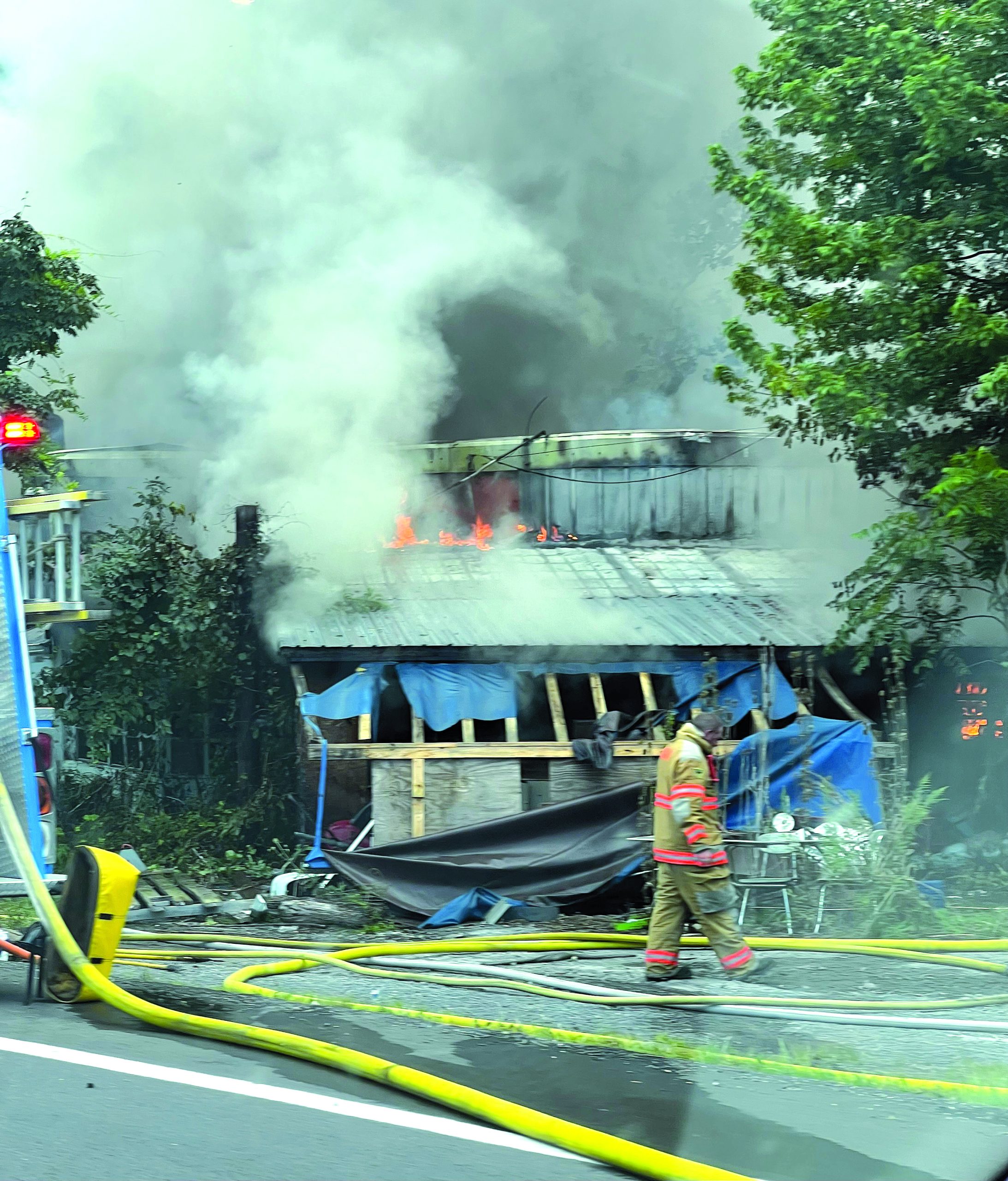 By Natasha Wilson
Sounds of small explosions rang through Franklin this past Friday afternoon as propane tanks ignited inside the former Kemper Store. At 1:30 p.m. emergency crews from Franklin, South Fork, Circleville, and Upper Tract responded to the resulting structure fire on U.S. Rt. 33.
Darren Hedrick, captain of the Franklin Fire Department, confirmed that while the building is a total loss no one was hurt in the incident. 
U.S. Rt. 33 was temporarily closed while crews worked to get the blaze under control. This led to a change in plans to normal parent pick-up procedures at Franklin Elementary School. 
Crews managed to open one lane of U.S. Rt. 33 making it possible for school buses to finally reach the students with only minimal delays.
Many residents took to social media to share experiences of the location when it was still a functioning store. They shared memories of the establishment, from renting movies to having long conversations with the store's owners. 
The loss of the building stirred up sentimental memories for many. Others offered praise for the men and women who worked tirelessly to get the fire contained.
Jane Macauley Seeger said, "We used to love going in there to rent movies. They had a very offbeat selection, which we enjoyed."
Rick Gillespie stated, "Thanks to all of the fire crews!! Great work in hot, dangerous conditions."
Calls were received by the Franklin Fire Department just after 2 a.m. on Aug. 27, reporting glowing embers at the site. Though not a rekindling, as a safety measure an engine was sent to water down the building and eliminate any threat of fire.
The cause of the fire remains unknown at this time.