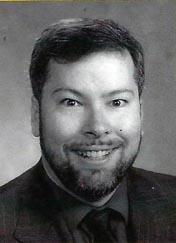 Jeffrey Hunter McQuain, 66, of New Market, Virginia, and formerly of Potomac, Maryland, and Franklin passed away Aug. 28, 2022, at Life Care Center of New Market.
He was born on Nov. 23, 1955, in Frederick, Maryland, the son of the late Robert Hunter and Genetta (Dolly) McQuain.
Dr. McQuain was a graduate of Churchill High School in Montgomery, Maryland. He obtained a bachelor of arts degree in English in 1976 and a master's degree in English in 1977. He held a PH. D. in literary studies from American University.
For more than a dozen years, he served as the researcher for William Safire's "On Language" column in the New York Times and was co-author of the popular books, "Coined by Shakespeare" and "the Bard on the Brain". He had extensively taught and occasionally performed in the Bard's plays, as well as his first novel, "The Shakespeare Conspiracy." He also taught college courses in Shakespeare and was the author of several books. 
Surviving are his closest friends, Bill and Michelle Copley of Brandywine, Stan and Jane Mallese of Murphy, North Carolina, Sue and Steve Koppe of Tempe, Arizona, and Phill and Bella VanSickle of Bowie, Maryland.
He was also preceded in death by a brother, Dan McQuain (June 27, 2018).
Funeral services were held Sept. 1 at Basagic Funeral Home in Franklin with Pastor Mike Loudermilk officiating. Interment was in Cedar Hill Cemetery in Franklin.
Memorials may be made to Franklin United Methodist Church or charity of choice.
Memories and words of comfort may be left at www.basagic.com or on Facebook at Basagic Funeral Home.