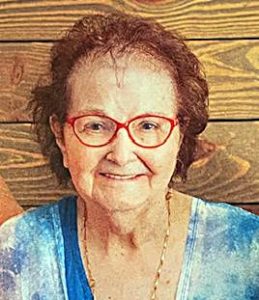 Janet Lea Runion, 76, of Brandywine passed away on Feb. 25, 2022, at her home.
She was born on Feb. 26, 1945, in Charleston, the daughter of the late James Everette and Beulah Mae (Treadway) Lasley.
Mrs. Runion graduated as valedictorian from Clear Fork High School in Colcord. She attended White Oak Adventist Church in Artie and had worked for more than 20 years before retiring in 2008 from Federal Air and Aviation.
On Sept. 1, 1961, she married Terry Runion, who survives in Brandywine.
In addition to her husband, she  leaves behind to treasure her memory two daughters, Terri Farley (Vaughn) of Charleston and Kimberly Pitsenbarger (Jeff) of Brandywine; a son, Heath Andrew Runion (Alicia) of Ft. Myers, Florida; two sisters, Cheryl Wall of Goodview, Virginia, and Angela Williams of Artie; two brothers, Doug Lasley (Sandra) of Lawton, Oklahoma, and James Robert Lasley of Hinton; 12 grandchildren, Leigh Evick, Gayle Combs, Meghan Evick, Kalah Runion, Lilly Runion, Raven Runion, Kitiara Runion, Jeremy Pitsenbarger, Robert Novack, Matthew Pitsenbarger, Eathan Runion and Heath Runion Jr.; 10 great-grandchildren; and a great-great-grandchild.
She was also preceded in death by two brothers, Earl and John Lasley; and two sisters, Willa Estep and Sandra Dingess.
A funeral service was held Wednesday in the chapel of the Basagic Funeral Home in Franklin with Pastor Brad Mitchell officiating. Interment was in Sugar Grove Cemetery in Sugar Grove.
Memorials may be made to South Fork Volunteer Rescue Squad, c/o Charlotte Hoover, 124 Black Thorn Rd., Sugar Grove, WV 26815.
Memories and words of comfort may be left at www.basagic.com.