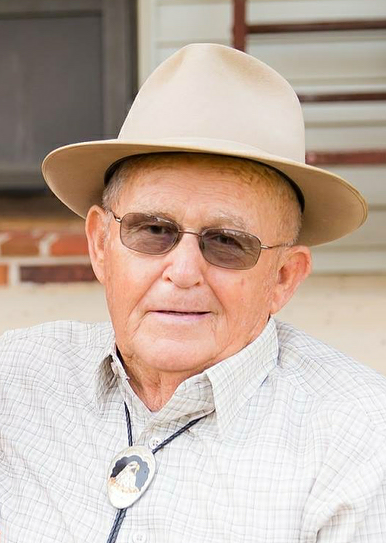 Howard William Michael, 86, of Dayton, Virginia, passed away June 13, 2023, at the Bridgewater Retirement Community in Bridgewater, Virginia. 
He was born Oct. 28, 1936, in Harrisonburg, Virginia, and was a son of the late Ralph Wilson and Thelma Virginia (Long) Michael. 
As a young guy, Mr. Michael worked at White House gas station, before going to Fort Belvoir Army Base doing maintenance. He returned back home to work for 10 plus years at Doug Pierce Tire Recap in Harrisonburg, Virginia, before going to work for Frank Cline & Son and becoming a master plumber, from 1958-1976. In 1976, he purchased the plumbing and heating business from Frank Cline & Son to become the owner and operator of Michael's Plumbing and Heating, until retiring in 2006. 
On Jan. 15, 1955, he was united in marriage to Dorothy (George) Michael, who survives. 
Also surviving are children, Catherine (Jerry Meeks) Register of Riverview, Florida, Linda (Warren) Little of Dayton, Virginia, Gregory Lee (Lisa) Michael and Douglas William (Tammy) Michael, all of Bridgewater, Virginia; grandchildren, Robert (Marsha) Knott, Kevin (Ashley Michael) Knott, Jennifer (Travis) McDaniel, Christina (Ryan) Pollard, Amanda (Chad) Bolton, Rebekah (Dillon) Shifflett, James (Valeria Hiner) Michael, Sarah Wicks and Jacob Michael; 13 great-grandchildren; and a brother, Allen Bruce (Helen) Michael of Mount Crawford, Virginia.
He was also preceded in death by a sister, Janis Lambert; and two brothers, Roland Michael and Paul Michael. 
A funeral service was held Saturday at Church of the Nazarene in Harrisonburg, Virginia, with Pastor Jared Link and Pastor Margaret Michael officiating. Burial followed at Eastlawn Memorial Gardens in Harrisonburg, Virginia. 
Memorial donations may be made to The Alzheimer's Association, 355 Rio Road West, Suite 102, Charlottesville, VA 22901, www.alz.org or Bridgewater Healthcare Foundation, Inc., in honor of Unity House, 302 North Second Street, Bridgewater, VA 22812.