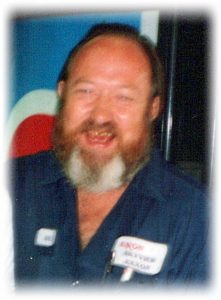 Hervy William "Bill" Jennings II, 75, of Radford, Virginia, passed away June 6, 2022, at his home.
He was born on June 19, 1946, in Parsons, the son of the late Hervy William and Betty (Delaney) Jennings.
Mr. Jennings was a 1964 graduate of Circleville High School, attended U.S. Leadership Training School and Shepherd College, and he obtained his master mechanics degree at Lincoln Technical Institute in Washington, DC. He previously worked at Hanover Shoe Company, had worked as a mechanic/assistant service manager for Koon's Ford, Bob Yetzer Ford and Sites Chevrolet. He owned and operated Skyview Exxon until his retirement in 1990. 
He was a veteran of the U.S. Army where he served in the Vietnam War. He was a Purple Heart Recipient, and he received Vietnam Service Ribbons, Air Medal 2nd Oak Leaf Cluster, and his Combat Infantry Badge. 
He enjoyed hunting, boating and fishing. He coached Little League for two years and Babe Ruth League for four years. He was a member of the Franklin Moose Lodge #769. 
On March 23, 1967, he married Betty Lou (Lambert) Jennings, who preceded him in death on Aug. 7, 2012.
Surviving are his twin sons, Jonathan Earl Jennings (Debbie) of Harrisonburg, Virginia, and William Andrew Jennings (Debbie) of Radford, Virginia; a brother, Rev. George Jonathan Jennings of Peterstown; seven grandchildren; three great-grandchildren; a great-great-grandchild; and several nieces and nephews.
He was also preceded in death by a brother, Donald Earl Jennings; and a sister, Barbara Mallow.
Funeral services were held June 9 in the chapel of the Basagic Funeral Home in Franklin with Rev. Jonathan Jennings officiating. Interment was in the Lambert Family Cemetery on Elk Mountain, Circleville.
Memories and words of comfort may be left at www.basagic.com or on Facebook at Basagic Funeral Home.