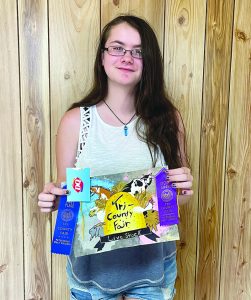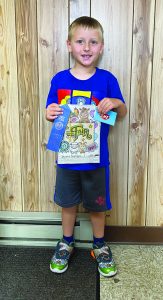 This year's Tri-County Fair coloring/art contest was packed with 113 entries and coming out on top were winners from Grant, Hardy and Pendleton counties.
The annual contest, sponsored by the Grant County Press, had the following results:
Ages 10 – 15 (original art with theme "Fair Animals") — Kiera Heavener, first and best of show, McKinley Stump, second, and Lelia Brafford, third;
Ages 6 – 9 —Aaralyn Martin, first, Darah See, second, and Gracie Hedrick, third; and
Ages 5 and under — Brysen Keplinger, first, Ella Houston, second, and Haley Van Meter, third.
All entries were displayed in the exhibit hall at the fair and first place winners were given gift cards.