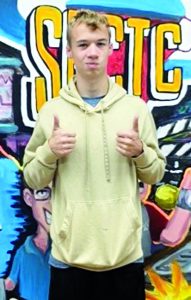 South Branch Career and Technical Center in Petersburg announces the selection of five students from the law and public safety program to attend the annual Federal Bureau of Investigation Teen Academy.
Thunder Gill, a junior at Pendleton County High School, is one of the students selected to attend the academy. The other students are Elizah Keplinger, Bryson Riggleman, Olivia Carle and David Shreve.
While at the academy, students will study a variety of topics including basic evidence collection practices, crime scene investigation, cybercrime, cyberbullying, and closed case studies.  
To be eligible to attend this program, students must be either a junior or senior in high school in good academic standing. They must also complete an entrance essay and be recommended for acceptance by their school administrator.