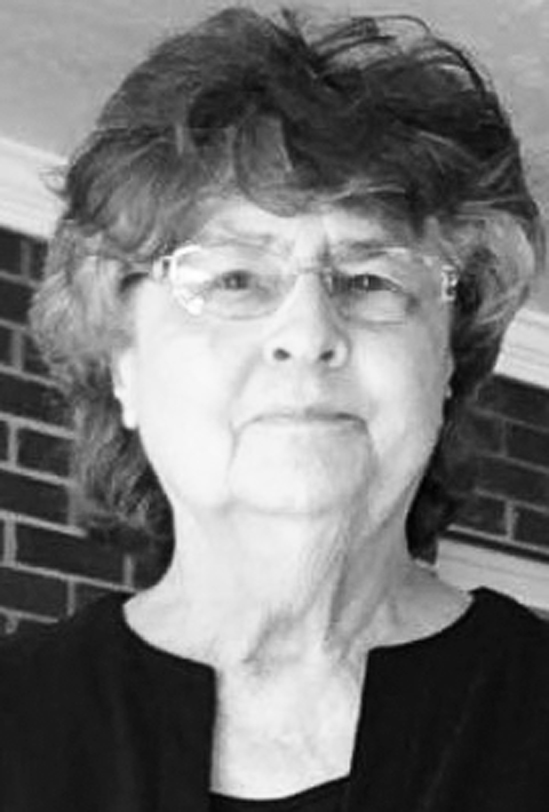 Eunice Jean (Nelson) Kisamore, 81, of Seneca Rocks passed away Dec. 3, 2022, at her home.
She was born on Nov. 27, 1941, in Cabins and was a daughter of the late Denver Hester Nelson and Leona Belle (Alt) Nelson.
Mrs. Kisamore worked at the Joan Curtis Sewing Factory in Petersburg for several years and she and her husband operated the family farm and poultry houses.
She loved sewing and machine embroidering for her family. She enjoyed spending time with her grandchildren and great-grandchildren.
Her husband of 64 years, Denton Kisamore, preceded her in death five days earlier on Nov. 28, 2022.
Surviving are a son, Timothy Kisamore (Lisa) of Seneca Rocks; a daughter, Connie Kisamore White (Andrew) of Greenfield, Indiana; five grandchildren, Ian Kisamore (Ashley), Adrianna Chapman (Joseph), Kyle White (Ellen), Lauren Weir (James) and Tasia Whilden (Blake); five great-grandchildren, Amelia Kisamore, Emma Kisamore, Eli Kisamore, Lenna Whilden and Olivia Chapman; a sister, Carol Mallow of Petersburg; four brothers, Raymond Nelson (Peggy) of Maysville, Jack Nelson (Donna) of Pipestem, Benny Nelson (Sheryl) of Elm City, North Carolina, and Larry Nelson (Marlene) of Cabins; and several nieces and nephews.
She was also preceded in death by two sisters, Norma Mullennex and Verda Kisamore; and a brother, Eston Nelson.                        
A funeral service was held Dec. 7 at the Schaeffer Funeral Home in Petersburg with Pastors Coleman and Coleen Clark officiating. She was laid to rest beside her husband, Denton, in the Riggleman Cemetery in Cabins, .
Memorial donations may be made to the Seneca Rocks Volunteer Fire Department, 2342 Allegheny Drive, Seneca Rocks.