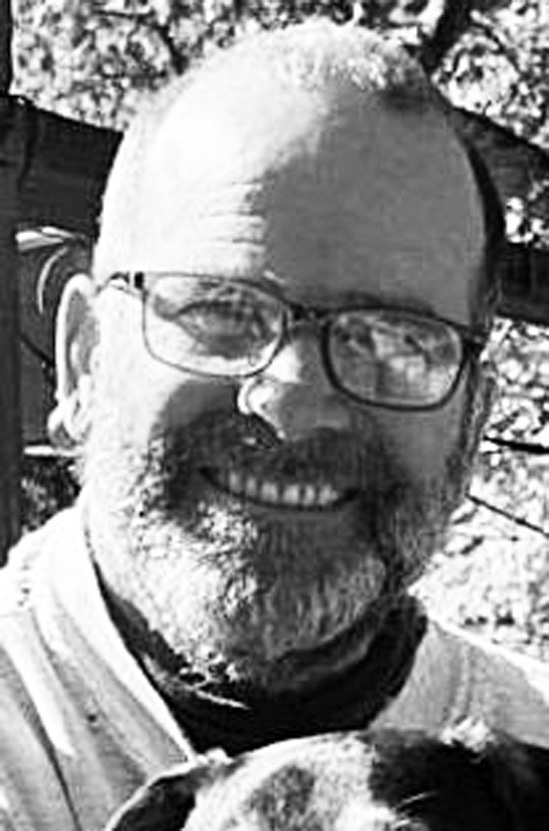 Edward John Gaus, III, 57, passed away Dec. 30, 2022, in Franklin as the result of a logging truck accident.
Mr. Gaus had a big personality and was a big guy (6'4") with piercing blue eyes, a quick smile, a booming voice and an infectious laugh. He could adapt to any environment – using his instincts, physical strength and know-how both on the water in any sized craft or on land where he was embracing his new life as a mountain man.
Whether he was working in his beloved West Virginia mountain garage or exercising other practical skills with friends in a pub, he was above all else a loyal man with three loves: his family, friends and country.
He was born in Douglaston, Queens, New York, a son of Agnes Gaus and the late Edward Gaus, II, and spent his childhood years in Manhasset, New York. He once wrote he, "grew up on the beaches and waterways of Manhasset, Port Washington and Mattituck, Long Island," where he enjoyed many adventures and made lifelong friends.
A graduate of St. Mary's High School in Manhasset, New York, he enlisted in the Marines at the age of 18 where he served as a "Dragon Gunner," an anti-tank weapons specialist, before returning to college and graduating from Marist College in Poughkeepsie, New York. He was a patriot through and through and was proud to be able to serve and protect his country and fellow countrymen, putting the Marine Corps – his "destiny" as he once said – before his own college education.
In his high school and post-college years, he loved sailing the Long Island Sound and Block Island Sound on the boats, "Kamikaze" and "Equinox." He taught himself how to assemble or repair nearly any mechanical device imaginable, including his cherished 1968 Dodge Charger.
He was perpetually active and even braved clouds of black flies during summer in order to bike 800 miles across Alaska.
In the late 1990s, he moved to Virginia where, in 2004, he met the love of his life, Amy, at the dog park. They married July 4, 2009. The Dog Park Family became a lasting part of their life.
After several years of enjoying a second home in West Virginia, he, his wife and their pups moved permanently to High Valley where he expanded his gardening and homesteading. While transitioning to their new surroundings, he characteristically developed another group of close friends, the mountain family of High Valley and loved mountain life and all the cool stuff that came with it. He got immense joy out of the 4-wheeler, log splitter and chainsaws, and was so proud of his vintage Ford truck that won second place in the local county fair's annual parade.
In his final service to his country, from 2010-2022, he supported the American effort in the war on terrorism, working for the U.S. Department of State in International Narcotics and Law Enforcement in Washington, DC, Afghanistan, Ukraine and Colombia, among many other posts around the world.
Mr. Gaus was honest, loyal and hardworking with a tremendous sense of humor, a constant yearning to be outdoors and an irrepressibly positive outlook on life rooted in true, unconditional love.
In addition to his wife and mother, he is survived by sisters, MaryEllen Grimm, Regina Gaus and Maureen Gaus; brother, Billy Gaus; nieces and nephews, Megan, Kevin, Bryan, Sean and Owen Grimm, Regan and Julie McCooey and Maureen Kade; countless friends he considered family; and of course, the four loyal pups that were he and his wife's everything, Jack, Sam, Rosie and Ava.
In honoring Mr. Gaus' wishes, his body was cremated.
Visitation will be held from noon until 2 p.m. Jan. 14 at the Basagic Funeral Home in Franklin. A celebration of life will follow visitation with military funeral honors conducted by the U.S. Marine Corps.
Memorial contributions may be made to the Pendleton County EMS or volunteer fire company.
Memories and words of comfort may be left at www.basagic.com or on Facebook at Basagic Funeral Home.