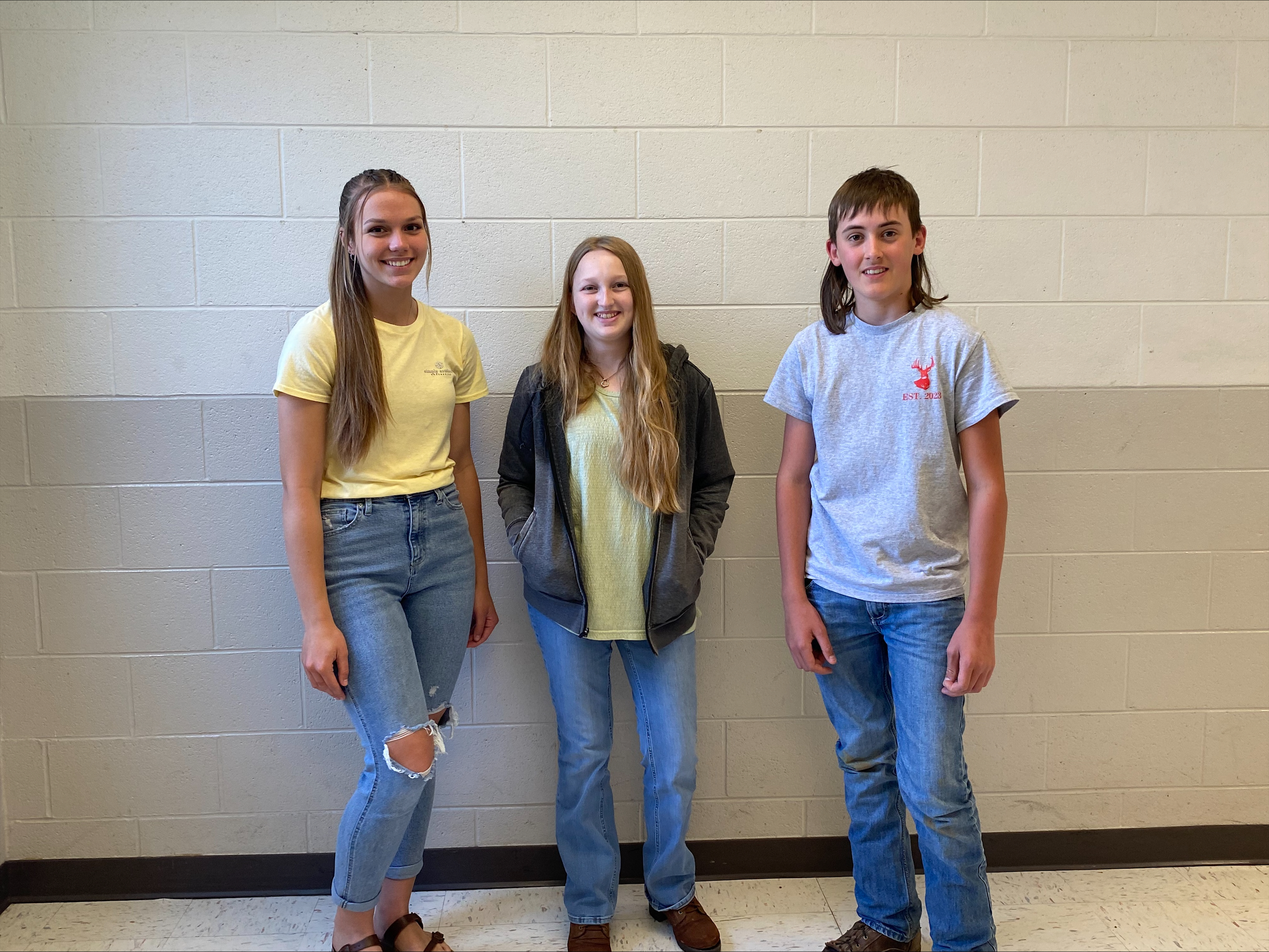 Emma Daughtry, Katelyn Hedrick and Trace Lambert have been named outstanding students of the month for April at Pendleton County High/Middle School.
A senior, Daughtry is the April Academic Student of the Month. She is the daughter of Darren and Ann Daughtry of Riverton. She is currently studying computer repair at South Branch Career and Technical Center where she received SBCTC Student of the Quarter. She enjoys art and working on the family farm. She plans to attend West Virginia Wesleyan to study environmental science to become a wildlife biologist. 
Hedrick, a junior, is the James Huffman Responsible Student of the Month. She is a member of the National Honor Society and the Pendleton County High School softball and volleyball teams. She works as a lifeguard at the Franklin Town Pool. She plans to continue her education to become an ultrasound technician. She is the daughter of Donald and Amber Hedrick of Franklin.
The Pendleton County Middle School Student of the Month is Trace Lambert. He is the son of Chris and Penny Lambert of Franklin. He loves all types of hunting. In the future, he would like to be a taxidermist or work in construction.