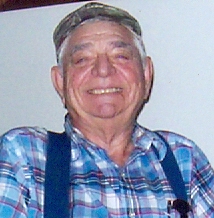 Dale W. Bland, 85, of Brandywine, passed away June 17, 2022, at his home.
He was born Feb. 8, 1937, at Riverton, and was the son of the late Russell Lee Bland and Ona (Judy) Bland.
Mr. Bland was a 1955 graduate of Franklin High School.
He farmed with Jack Wilkins, was a sheet metal worker at Dunham-Bush, was manager of Oak Flat Turkeys and worked at Wampler Foods.  He enjoyed mowing yards, playing cards, pitching horseshoes and playing the guitar, as well as fishing and hunting.
He was a member of the Riverside United Methodist Church and the South Fork Fire Department Auxiliary.
On Oct. 9, 1965, he married Nila Jane Harper, who survives.
Also surviving are a daughter, Tammy Davis of Franklin; a son, Andy Bland (Julie) of Franklin; a brother, Bryan (Loretha) of Harrisonburg, Virginia; three grandchildren, Megan Austin (Matt) of Summerville, Virginia, Laura Meek (Michael) of Chesapeake, Virginia, and Kolton Bland of Franklin; a great-grandson, Mason Meek.
He was also preceded in death by a brother, Herman Bland; and a son-in-law, James Davis.
A funeral service was held Tuesday in the chapel of the Kimble Funeral Home in Franklin with Pastor Mike Loudermilk officiating. Interment followed at Pine Hill Cemetery in Brandywine.
Memorials may be made to South Fork Volunteer Fire Department, PO Box 297, Brandywine, West Virginia 26802 or Mt. Zion United Methodist Church, c/o Sharon Harr, 687 Siple Mountain Road, Franklin, West Virginia 26807.
Online condolences and memories may be shared with the family at www.kimblefuneralhome.com.