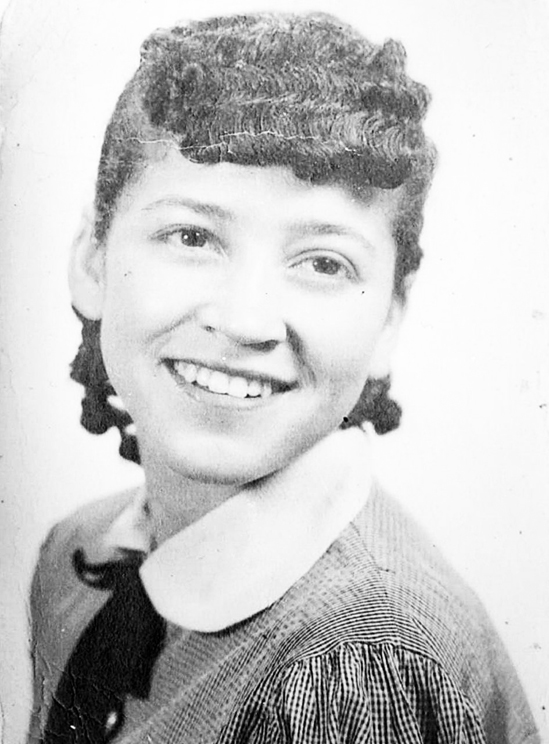 Cora Maxine Grandison, 88, of Strasbug, Virginia, passed away Oct. 31, 2022, at her home.
She was born on Sept. 19, 1934, in Moyers, the daughter of the late Albert and Emma Clearice (Beverly) Moats. 
Mrs. Grandison attended Garnet High School in Charleston and was a member of the Strasburg AME Church and the Moatstown Choir.
She had worked for O"Sullivans in Winchester, Virginia, and had worked as a caretaker for home health. 
Her husband, Melvin Eugene Grandison, preceded her in death on July 1, 1998.
She leaves behind to cherish her memory four daughters, Melinda Eugenia Grandison, Paula Rosita Grandison, Timeka Milton and Tanaia Grandison, all of Strasburg, Virginia; two sisters, Thelma Moats (Roscoe) and Elsie Barrow, all of Franklin; a brother, Earl Moats (Gloria) of Franklin; two grandchildren, Kristerra Anselme and Krystal McKinney; and two great-grandchildren, Tyree McMillan and Chamarra Milton.
She was also preceded in death by a son, Alvin Christopher Grandison; a daughter, Drucilla Felicia Grandison; a granddaughter, Christina Grandison; three brothers, Lawrence, Gene, and Harmon Moats, Jr.; and two sisters, Beverly Gardiner and Grace Moats.
Funeral services were held Sunday in the chapel of the Basagic Funeral Home in Franklin with Pastor Eldon Moats officiating.
Memories and words of comfort may be left at www.basagic.com or on Facebook at Basagic Funeral Home.