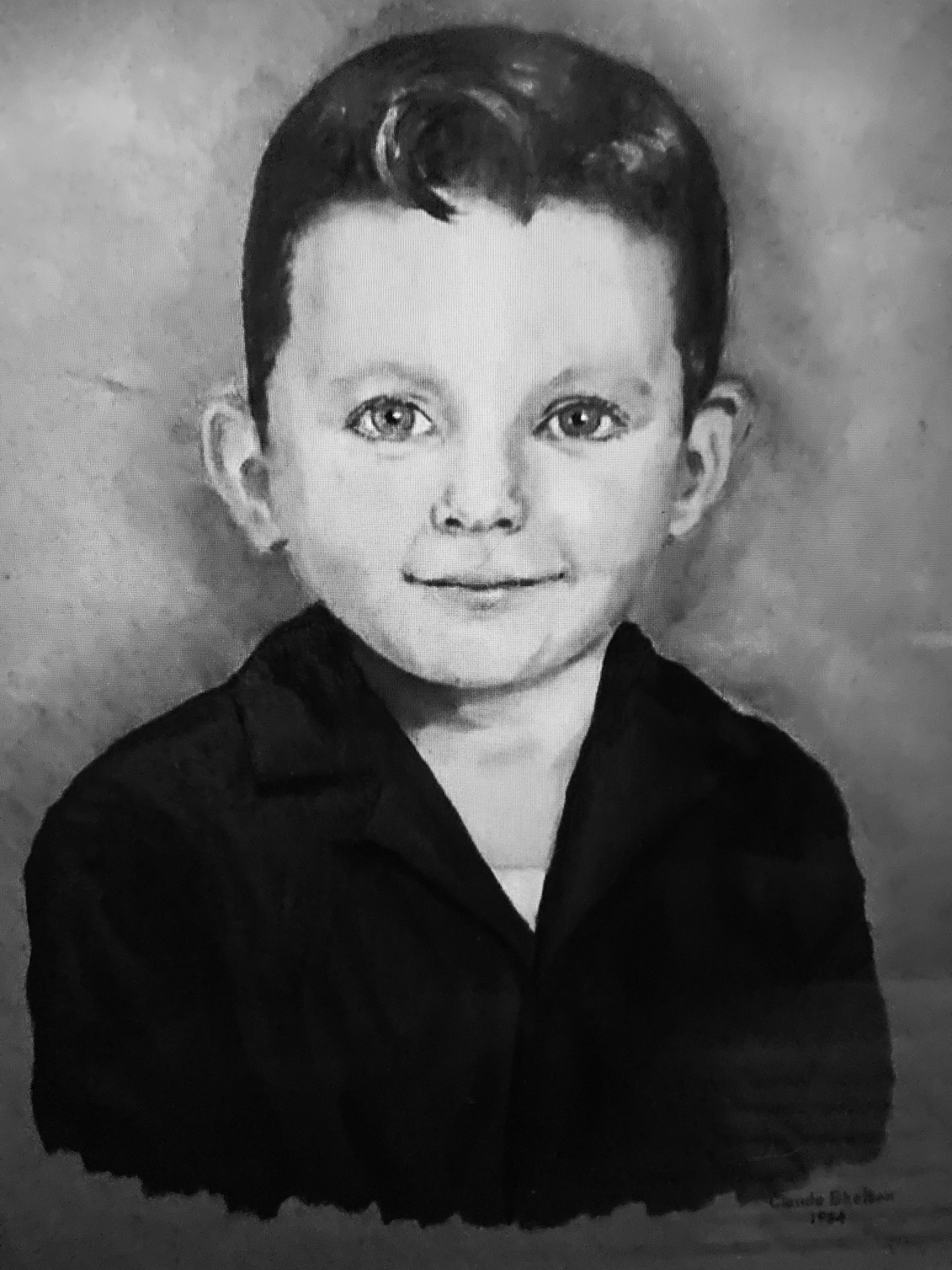 Sugar Grove
By Paula Mitchell
A beloved friend of the community has passed on to meet his Saviour.  William "Bill" Robert Brackman passed away surrounded by his family on Thursday.
Bill was an only child who was born March 20, 1953, in Clifton Forge, Virginia.  He was a proud veteran, having served his country 1972-1974, taking a tour in Germany.  Along his life journey, he befriended persons, never knowing a stranger, and always reaching a helping hand to all.  He worked in the maintenance department of the Augusta Correction Center, and retired from Bowman's Hardware after many years.  He was a very dedicated individual who assisted the public whenever the opportunity presented itself.  
Bill loved the outdoors.  He loved to garden, split wood, mow yards, and take his hand at fishing.  With just about anything he encountered, he certainly enjoyed himself.  Even though he had a quiet personality, his smile was infectious. He enjoyed truck pulls, and when he was younger, he took on the challenge of drag racing.  Perhaps his favorite music to enjoy was classic rock.  He loved to build things and was always tinkering. 
Bill married Rose Mary Long on April 20, 2009.  He built the house he lived in, on a hill overlooking the lovely Stoney Run area. Rose maintains that he was a heck of an omelet maker.  Rose was able to get Bill to Myrtle Beach, South Carolina, once, where he sat on the beach to enjoy the "going's on along the beach."
The latter years of Bill's life were not easy.  Cancer meant many appointment visits to the doctor's office for consultation, and hospital visits with many forms of treatment to undertake.  He fought the battle very gallantly, with his lovely wife, Rose, as his caretaker.  
Rose sang the song "What a Day that Will Be" with Bill.  It was a hymn he loved to sing and to hear.
"There'll be no sorrows there,
No more burdens to bear,
No more sickness and no pain.
No more parting over there;
And forever I will be
With the One who died for me
What a day, glorious day that will be.
What a day that will be
When my Jesus I shall see
And I look upon His face
The one who saved me by His grace.
When He takes me by the hand,
And leads me through the Promised Land
What a day, glorious day that will be."
Sympathy is extended to Rose and the family.  Prayers are being uplifted for comfort during this difficult time.  
 Life's little instructions for daily living include the following:
Compliment even small improvements.

Sing in the shower.

Send lots of Valentine cards, sign them, "someone who thinks you are wonderful."

Never leave the toilet seat in the up position.

Compliment three people every day.
Sunday morning graced the community members with a mix of sleet and snow.  By evening, there was about 4 inches of snow on top of the sleet.  School was delayed three hours on Monday morning, and surprisingly, other parts of the county got very little falling weather, as compared to the Sugar Grove community.  Many pine trees with their shallow root systems fell on the roadways, making driving quite hazardous.  Hopefully, the state road crew, in all good time, can address the trees that are standing so near to the roadways.  
Valentine quotes are as follows:
"If you find someone you love in your life, then hang on to that love." — Diana, Princess of Wales
"Where there is love, there is life." — Mahatma Gandhi
"All you need is life.  But a little chocolate now and then doesn't hurt." — Charles M. Schulz
"You can always gain by giving love." — Reese Witherspoon
"Valentine's Day is just another day to truly love like there is no tomorrow." — Roy A. Ngansop
"The greatest thing we can do is to let people know they are loved." — Fred Rogers
Sitting by the fire place is a wonderful place to hear the "Talk of the Grove."
Imagine living to celebrate one's 100th birthday.  Imagine again, if one will, being able to get around fairly well and to have a very keen mind. This was the case for Virginia Hively Propst who celebrated with a party Sunday afternoon.  Even though the weather was not very conducive to getting outdoors, so many friends and family members helped her to celebrate at St. John Lutheran Church.  She was very glad to see them all.  During her lifetime, she has had the following presidents serve her country: Calvin Coolidge, Herbert Hoover, Franklin D. Roosevelt, Harry S. Truman, Dwight D. Eisenhower, John F. Kennedy, Lyndon B. Johnson, Richard M. Nixon, Gerald R. Ford, Jimmy Carter, Ronald Reagan, George Bush, Bill Clinton, George W. Bush, Barack Obama, Donald J. Trump, and Joseph R. Biden.  Congratulations, Virginia!
Charles and "Pidge" Anderson's two grandsons, C. J. and Jimmy Anderson, spent five days with them this past week. They had a wonderful time together.
Phil Downs spent last Tuesday visiting friends at Romney.
Visitors of Rosalee Grogg were Marleta Wimer, Diane Kuykendall, and Shannon and Bill Simmons of Harrisonburg, Virginia.
This week's clickety-clacks for the chin waggers are as follows:
Utah's Great Salt Lake is so salty that the human body cannot sink in it.

Geese are quite intelligent.  In some parts of the world, they have been trained to tend sheep.

Light as a cloud?  The average cloud weighs 150 tons.

People bowled in churches in Germany hundreds of years ago.  A "strike" was considered a sign of a righteous life.  

A group of more than 100 islands makes up the city of Venice, Italy.
Concerns for this week are many, and they are as follows: Roger and Joan Ashley, Mercedes Aumann, Vernon "Fuzzy" Baldwin, Nathan Beachler, Lynn Beatty, the Bill Brackman family, Jed Conrad,  Rachel Felton Wright, Mia Felici, Donna Fleisher, Ron Gilkerson, Lola Graham, Marvin Hartman, Steve and Armanda Heavner, the Rheba Helmick family, Gary and Jackie Hills, Virgil Homan, Jr., Myrtle Hoover, Debbie Horst, Anna Gae Hughes,  Alice Johnson, Kim Kline, Richard Judy, Melissa Lambert,  Robert Lambert, Rex Landis, Angela Lung, Linda Malcolm, Betty Mallow, Roger and Skip Mallow, Neil McLaughlin, Jamie Mitchell, Melvin Moats, Aaron Nelson, Ruth Nelson, Don Nilsen, Cheryl Paine, Sutton Parrack, Shirley Pratt,  Kathy Propst, Mike Propst, Stanley Propst, Sheldon Propst, Verla Puffenbarger, Gary Rexrode, Jason Rexrode, Jimmy Rexrode, the Art Sawyer family, Robbie Sites, Ona Smith, Sandra Vandevander, Pam Rexrode, Max Rodriguez, Donna Ruddle, Annie Simmons,  Barry and Phyllis Simmons, Davey Simmons and Margaret Wimer.