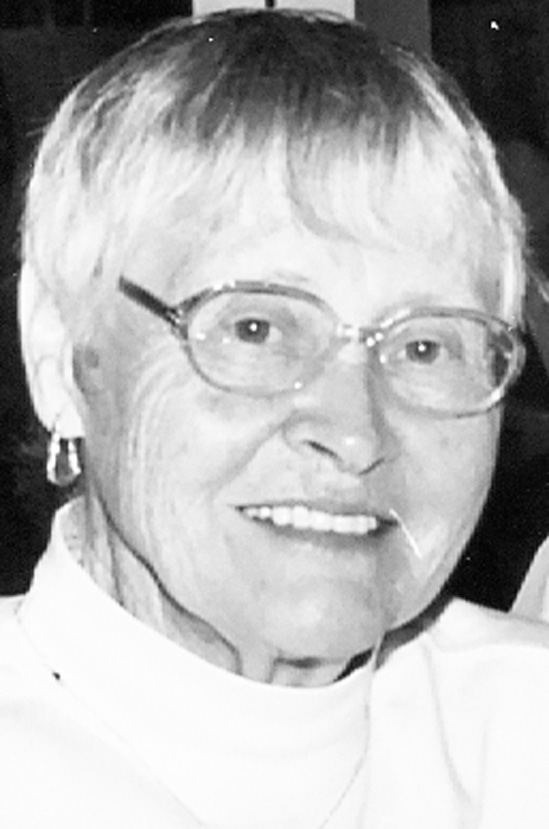 Barbara "Jean" Verdoni, 90, of Brandywine passed away March 17, 2023, at her home.
She was born Feb. 1, 1933, in Rahway, New Jersey, and was the daughter of the late Abram and Mildred (Caverly) Bedell.
Mrs. Verdoni was a 1951 graduate of Westfield High School in New Jersey, where she was a member of the National Honor Society and a 1954 graduate of the School of Nursing, Jersey City Hospital in Jersey City, New Jersey.
She was a registered nurse who put her nursing career on hold to raise her family, who were her greatest accomplishments.
She had a passion for tennis and was an avid player.  She was a Christian woman who loved singing in the choir.  She enjoyed the trips and going to the symphony with her twin sister, Joan.  She loved taking walks, car rides and antique shopping.
In the early 2000s, she started visiting Pendleton County, and in 2013, she became a permanent resident, calling Franklin her home.
On April 14, 1954, she married Gabriel Verdoni, who preceded her in death on July 5, 2021, after 67 years of marriage.  Together they raised seven children.  
Surviving are three sons, Mark Verdoni (Debbie) of Sugar Grove, Matthew Verdoni (Carmen) of Howell, New Jersey and David Verdoni (Melissa) of Brick, New Jersey; four daughters, Kim Hulmes of Brandywine, Nancy Bruno (Vini) of Lakewood, New Jersey, Laura Zungri (Gerry) of Brick, New Jersey, and Susan Belmont (Paul) of Sugar Grove; 21 grandchildren; 15 great-grandchildren; and a number of nieces and nephews.
She was also preceded in death by three sisters, including her twin; and an infant brother.
A graveside service was held Tuesday at the Sugar Grove Cemetery with Pastor Mike Loudermilk officiating.
Memorial donations may be made to South Fork Rescue Squad, 124 Black Thorn Road Sugar Grove, WV 26815.
Online condolences and memories may be shared at www.kimblefuneralhome.com.