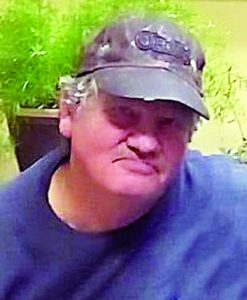 By Stephen Smoot
On Oct. 23, West Virginia State Police responded to a call at 2:46 p.m. from Pendleton County 911 reporting a structure fire on Grey Goose Lane off Hiner Mill Road near the Pendleton County and Virginia State Line.
Two state troopers, as well as fire units, responded and found "the building fully engulfed." They also located a "deceased victim" near the right corner of the building. Investigators determined that he was a homicide victim and identified him as 61-year-old Raymond Auville of Riverton. The victim had burns covering much of his body. 
Auville was a handyman employed to perform carpentry work on the property.
On Oct. 24, state police obtained arrest warrants for Zachary Mongold, aged 35, from Petersburg. Mongold faces charges of first degree arson and first degree murder. 
Law enforcement officers located Mongold in Burlington and arrested him without incident. He was then transported to Potomac Highlands Regional Jail under a $50,000 surety/cash bond, pending arraignment.
West Virginia State Police and the West Virginia State Fire Marshal's Office both have investigated the incident.  The investigation is both active and ongoing.
Auville was well-remembered as a member of the Killbuck Rifleman Club and also a member of the Truth Light and Life Mission Church in Penn Laird, Virginia. He left behind a wife and four children. Funeral arrangements under the direction of the Basagic Funeral Home are incomplete.