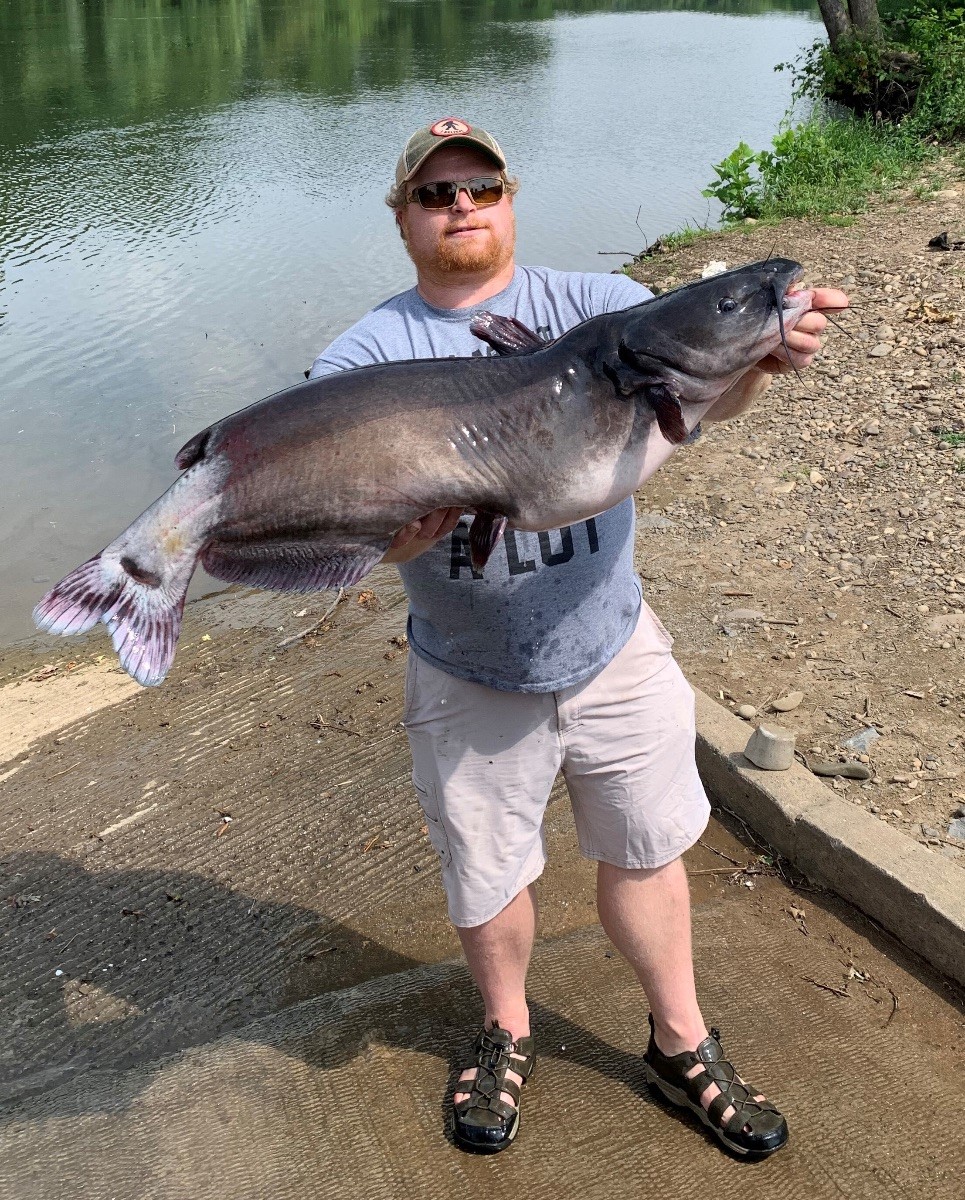 A year after breaking the record for the largest channel catfish caught in West Virginia, Allen Burkett of Moorefield has done it again.
Gov. Jim Justice and the West Virginia Division of Natural Resources have announced the record-breaking catch, which weighed in at a massive 37.5 pounds and measured 40.43 inches. Burkett, who caught the fish on July 20 at South Mill Creek Lake in Grant County, set the previous record in June 2022. He was fishing from the shore with bluegill cut-bait.
The previous record channel catfish, also caught by Burkett at South Mill Creek, weighed 36.96 pounds and was 40.59 inches long. Before then, West Virginia's largest channel catfish record stood for 17 years.
Both of Burkett's record-breaking catches were measured by Brandon Keplinger, WVDNR district fishery biologist.
Anglers who believe they have caught a potential record-breaking fish should report his or her catch to the WVDNR for verification. Fish that do not qualify as a state record, may still qualify for a trophy citation. For more information, visit WVdnr.gov/fishing/state-records.