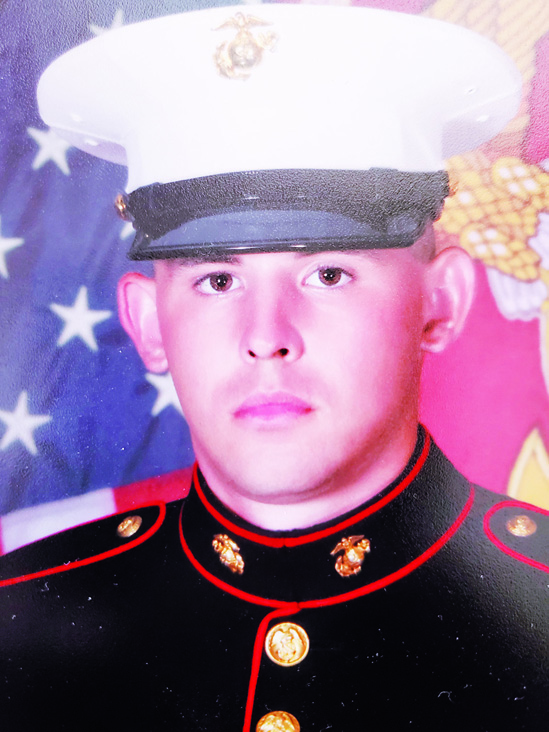 PFC John Andrew Wimer graduated Aug. 19, 2022, from United States Marine Corps boot camp at Parris Island, South Carolina. 
Wimer completed 13 weeks of intensive training at MCRD Parris Island with the Third Battalion Lima Company Training Platoon #3052, where he received expert marksmanship. 
After an extended leave at home as a recruiting assistant, he reported in November to Camp Geiger, North Carolina, for infantry school where he graduated Feb. 23. There, he earned a meritorious mast award for his leadership and performance. 
He is currently attending school for basic security guard training in Chesapeake, Virginia.
Wimer is the son of Bill Wimer (Connie) of Circleville/Franklin and Ginger Cottrell (Danny) of New Creek. He has a brother, Phillip Wimer (Ashley Mills) of Upper Tract. His parental grandparents are Billy and Linda Wimer of Circleville. Maternal grandparents are Gladys and the late Larry Meadows of Ruddle.