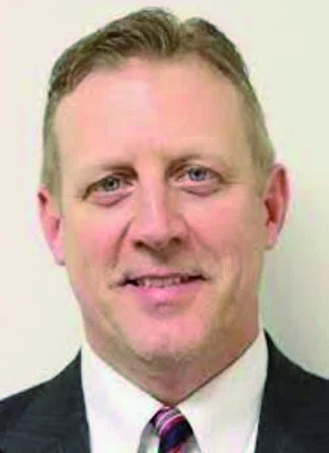 By Stephen Smoot
When children first earn their drivers' licenses and venture forth on the road the first time, all wise parents give their kids "the talk." 
When an officer pulls one over, the driver should always answer with yes sir or no sir. Answer all questions politely. If a person has a reason to dispute the tickets, wait until court and do not argue with the officer, deputy, or trooper for any reason.
In July 2021, Deavonta Johnson, who was an officer in good standing with the Moorefield Police Department, pulled over Judge Carter Williams on suspicion of breaking the law pertaining to using a cell phone while driving. 
West Virginia law enforcement has received special training to identify such situations to protect driver safety.
Johnson had pulled Williams over the year before when he allegedly ran a stop sign.
According to West Virginia Record, an outlet that covers state legal and judicial news, "the officer said Williams was holding a cell phone in his right hand near the steering wheel while driving." Next, the quoted filing states "respondent immediately identified himself as 'Judge Williams'" and "from the outset the respondent acted in a manner unbecoming a judicial officer."
Johnson explained to Williams the reason for the stop and asked repeatedly for license, registration, and insurance. Williams refused to hand over the legally required documentation as he accused Johnson and other officers, saying "you all have yours in your hands. I've seen it many times."
Then Officer Johnson discovered that Williams' license had expired three months prior.
Williams called Moorefield police lieutenant Melody Burrows, saying "your boy pulled me over for being on my cell phone and I wasn't on my cell phone!" Burrows later shared that Williams referred to the black police officer as "your boy" repeatedly.
West Virginia Record goes on to describe a subsequent call to the Moorefield Chief of Police, Steven Riggleman, saying that he had words with "one of your boys" and threatened to call state police on town officers he saw on his phones.
Riggleman told the judge to not call him at home while he was with his family, prompting Williams to hang up. He then called the former Moorefield chief of police Steve Reckart, criticized the department and Johnson. Williams then allegedly issued a vague threat to "treat future cases involving the department differently."
He also claimed he was "sick and tired of Moorefield PD running around like a bunch of thugs, harassing innocent, hard-working people." 
At 10 p.m. the same evening, Williams went to the home of Carol Zuber, Mayor of Moorefield, to complain about the Moorefield Police Department and Johnson in particular.
Williams had been stopped previously for not only running the stop sign, but also expired registration and failure to wear a seatbelt.
In none of those cases, even the one in which Williams berates Johnson, was the judge ever issued a ticket. Only after the fact in the July 2021 incident, was Williams issued a ticket for cell phone use while driving.
Three weeks later, Williams reached an agreement with the West Virginia State Supreme Court of Appeals to recuse himself from Hardy County cases in general and Moorefield in particular.
The Associated Press reported last month that the West Virginia State Supreme Court of Appeals issued its final ruling in the ethics and conduct case. Williams received a six-month suspension without pay and a $5,000 fine for conduct that "ventured past coercion into retaliation." This doubled the suspension recommended by the Judicial Hearing board. 
Beth Walker, Chief Justice of the West Virginia State Supreme Court of Appeals, was quoted by the AP as writing that Williams' behavior "can only reasonably be interpreted as coercive, and the calls made thereafter were a blatant invocation of his office."