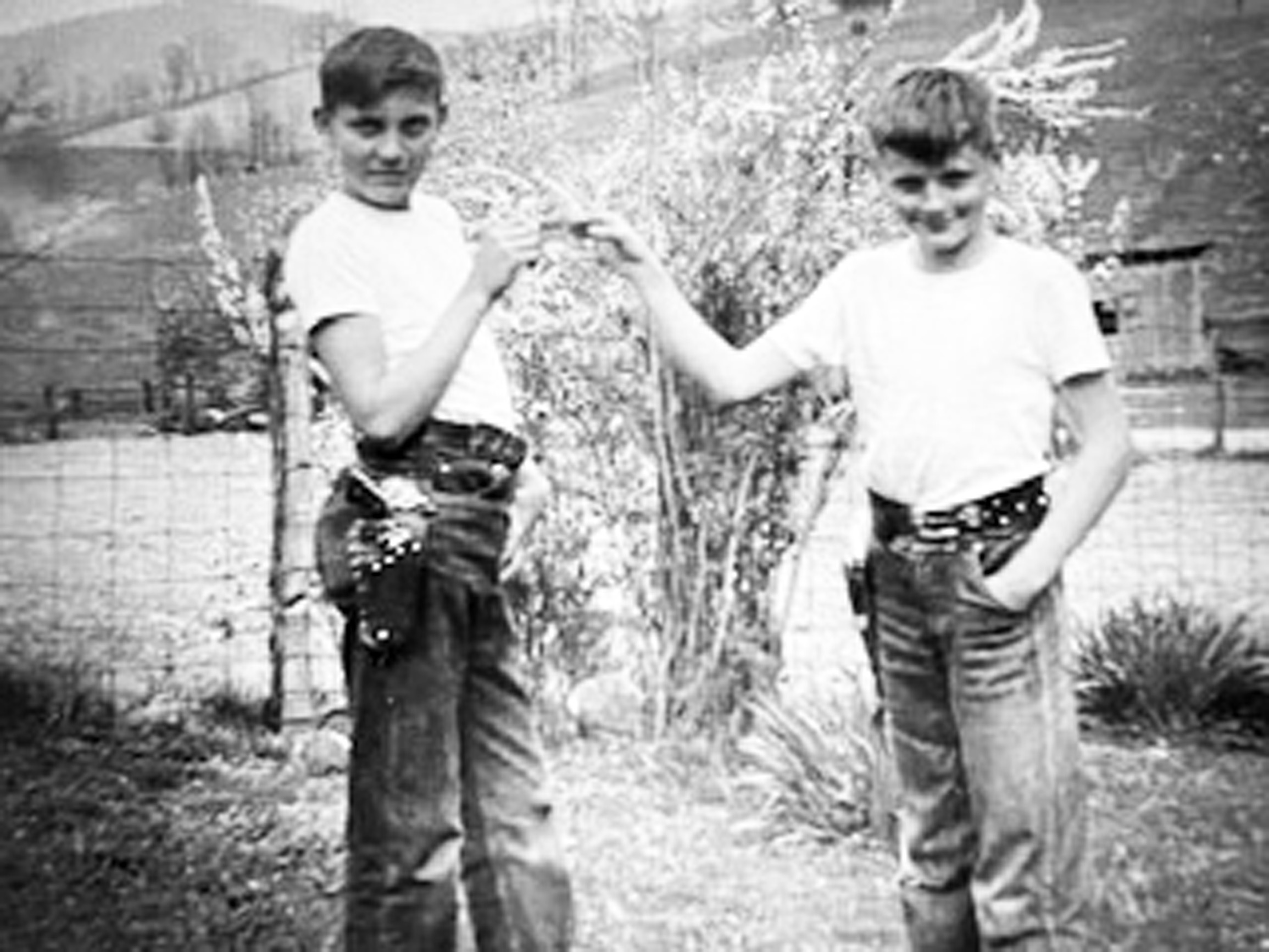 Sugar Grove
By Paula Mitchell
West Virginia has been coined by John Denver as "Almost Heaven." There are many reasons why he stated this fact:  four beautiful seasons, its hospitality, unmatched outdoor recreation, friendly folks, and its own version of culture through artisans, cuisines, and history that has been passed down for generations. As Governor Jim Justice states, "Come along for the ride."
Having a map of West Virginia in hand, the author couldn't help but notice how many locations had names of girls. The reader needs to take a sharp look at this fact. There is Adrian, Alice, Amma, Auborn, Ashton, Bell, Belva, Bethany, Beverly, Blair, Bristol, Brooks, Carolina, Chloe, Devon, Diana, Dixie, Dorcas, Dorothy, Eleanor, Elizabeth, Ethel, Gay, Harper, Helen, Jane Lew, Kimberly, Leslie, Mace, Marie, Melissa, Morgan, Myrtle, Page, Rainelle, Rita, Sarah Ann, Sharon, Shirley, Sophia, Taylor, and Winona, to name a few.  
Then, there are boy names as well: Adolph, Adrian, Alexander, Anthony, Arthur, Barnabus, Barrott, Berlin, Blair, Blakely, Braxton, Burton, Calvin, Camden, Cameron, Chester, Christian, Clay, Clayton, Cyrus, Devon, Davy, Edmond, Elton, Erwin, Frank, Franklin, Gary, Gilbert, Glen, Gordon, Harvey, Henry, Herold, Jefferson, Jeffrey, Jesse, Job, Julian, Junior, Kason, Kermit, Kirby, Leon, LeRoy, Leslie, Lester, Lewis, Lincoln,  Logan, Martin, Mason, Monroe, Morgan, Morris, Neal, Nolan, Ona, Omar, Orlando, Perry, Raleigh, Randolph, Seth, Sherman, Spencer, Sylvester, Tad, Taylor, Tanner, Thomas, Tucker, Victor, Ward, Walker, Wayne, Wilson, and Wyatt.  
And not to be out classed, there are surnames as well: Albright, Arnett, Baker, Baldwin, Bancroft, Boone, Bragg, Crawford, Dawson, Dingess, Doddridge, Ellison, Evans, Fisher, Frost, Greer, Hancock, Harman, Harper, Hartford, Hemlock, Ireland, Jackson, Jefferson, Kline, MacArthur, Martin, Moyers, Mozer, Mullens, Prichard, Reedy, Ritchie, Schultz, Spencer, Unger, Walker, Wallace, Washburn, Washington, Wayne, Webster, Whitmer, Wilson and Wood.
No doubt there are more that were not mentioned on the map. Wouldn't it be fun to take a ride and explore the location of one's name? Wishing everyone safe travels to one's destination.
One by one, the trees are beginning to take the stage to show off their colors. It's that time of the year. The panorama is slowly changing now that the nights are cooler with the days warmer. Trees are beginning to clothe themselves with fall-colored robes. The Monterey, Virginia, area takes the prize this week. Leaf peepers will be in awe over the annual show.
Life's important lessons to inspire the day include the following:
Give someone the benefit of the doubt.

Plan a healthy meal.

Write a thank you note.

Weigh the pros and cons of a decision.

Select a gift that the receiver will appreciate.
Clickety-clacks for the chin waggers are as follows:
Feb. 22, 1980, was the miracle on ice. The U.S. Olympic hockey team beat the heavily favored Soviets.

Sept. 26, 1960, was the Nixon-Kennedy debate where 70 million saw a sweaty Nixon take on the photogenic Kennedy.

The doughnut hole was invented in 1847 by a sea captain, Hanson Gregory.

Only three people in a hundred are naturally red-headed.

A full grown hippopotamus has a stomach more than 10 feet long.
This week's quotes are as follows:
"Sometimes you will never know the value of a moment until it becomes a memory." — Dr. Seuss
"Live your life like you're happy to be alive, because there is an alternative." — Sheryl Ralph
"I do things like get in a taxi and say, "The library, and step on it." — David Foster Wallace
"I like to say, take the shot, even if your knees are shaking." — Robin Roberts
"Let all your things have their place; part of your business have its time." — Benjamin Franklin
Sitting inside to enjoy the "Talk of the Grove."
Shannon Walls and Rick Adkins just returned from a 10-day adventure to Iceland and Greenland. They enjoyed whale watching, seeing many whales, sightseeing, hiking, seeing northern lights almost every night and way too much great food. They did a lot of fishing and catching of Arctic Char and Cod. Rick was able to harvest a trophy musk ox and a great reindeer. A really great time was had in the mountains with no electricity, no cell phones, no internet for a week. It was rather cold as they saw the world's largest glacier and many icebergs. Fun, fun…but they are happy to be back home.
Terri Grogg, Claude Castleberry and Marleta Wimer were visitors of Rosalee Grogg this week.
Paul and Betty Morris of Piney River, Virginia, visited with their aunt, Evelyn Varner.  
Margie and Ken Robert were in Cambridge, Maryland. The occasion was for Ken to participate in the full 92-hour bike ride. Congratulations to Ken for completing this marathon in 6 hours and 17 minutes, placing third place in his age group.   
Concerns for this week are many. They are as follows: Charles Anderson, Roger and Joan Ashley, Mercedes Aumann, the Vernon "Fuzzy" Baldwin family, the V. S. Bible family, Lynn Beatty, Nila Bland, "Bo" Boggs, Marie Cole, Jeff Craig, Norma Propst Cunningham, Bethany Eye, Mary Eye, Neal Eye, Donna Fleisher, Lola Graham, Jordan Greathouse, Marlene Harman, Marvin Hartman, Steve and Armanda Heavner, Grace Hedrick, Jackie Hill, Edsel and May Ann Hogan, Virgil Homan, Jr., Adelbert Hoover, Myrtle Hoover, Debbie Horst, Alice Johnson, Richard Judy, Ruthlene Judy, Marsha Keller, Danny Kimble, Dennis Kincaid, Kim Kline, Tracie Knight, Melissa Lambert, Robert Lambert, Rex Landis, Angela Lung, Linda Malcolm, Betty Mallow, Roger and Skip Mallow, Willard May,  Neil McLaughlin,  Rose Miller, Tucker Minor, Carrol Mitchell, Barbara Moats, Melvin Moats, Aaron Nelson, Ruth Nelson, Don Nilsen, Cheryl Paine, Barbara Parker, Sutton Parrack, Shirley Pratt, Alda Propst, John O. Propst, Kathy Propst, Linda Propst,  Harley Propst, Mary Puffenbarger, Charles Rexrode, Jason Rexrode, Jimmy Rexrode, Pam Rexrode, Donna Ruddle, Annie Simmons, the Barry Simmons family, Phyllis Simmons, Davey Simmons, Erin Simmons, Eva Simmons, Robbie Sites, Connie Sulser, Rosa Tichenor, Sandra Vandevander, Evelyn Varner, Amy Vaus, Sheldon Waggy, Judy Williams, Junior Wimer, Margaret Wimer, Dana Yokum, the fire victims of Maui, Hawaii and earthquake victims in Morocco.