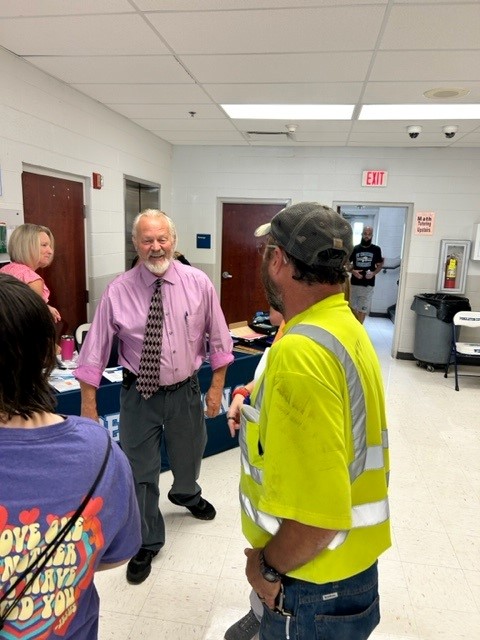 More than 300 students and family members gathered Aug. 16 to attend Pendleton County Middle/High School's back to school open house and resource night. Staff welcomed students back to school and answered questions about the year ahead. Tables containing information on school clubs and activities adorned the halls. In excess of 20 community clubs, organizations, and resources manned with staff or volunteers welcomed students and answered questions.
The event was a one stop shop for families to get a plethora of information, such as senior year requirements, clubs in which the student can join within or outside the school, as well as eligibility requirements to apply for assistance programs available to families including Medicaid, EBT, and home weatherization assistance.
Students turned in bingo cards after visiting at least 10 of the information stations. The cards were entered in a drawing to win door prizes.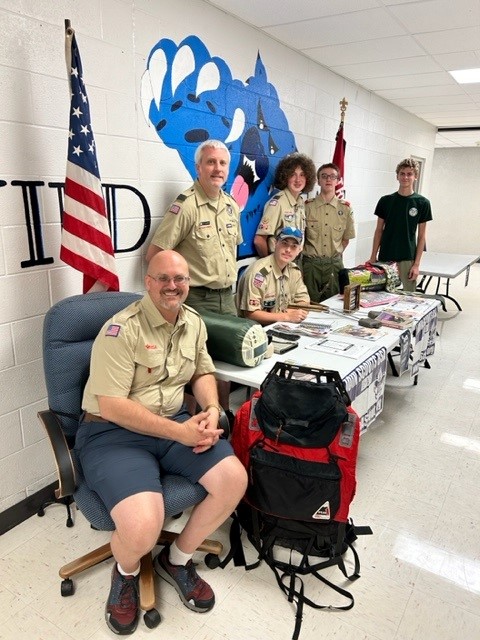 Katelyn Myers, Blaine Cook, Jasmine Hester, Aiden Shirk, Izzy Engle and Ali Piel won door prizes.
In addition to the school and community information within, there was fun to be had outside with music, barbecue, and shaved ice available as part of school fundraisers. 
Information stations available to support students and families include: senior year information table, Future Business Leaders of America, Educators Rising, Future Farmers of America, National Honor Society, Pep Club, Travel Club, RAZE, Communities in Schools, Pendleton Community Care, WIC, BUMPS and Beyond, MountainHeart Community Services, Inc, Partners In Prevention, Eastern Action, West Virginia University Extension Services, 4-H, Eastern Regional Family Resource Network, WorkForce West Virginia, Eastern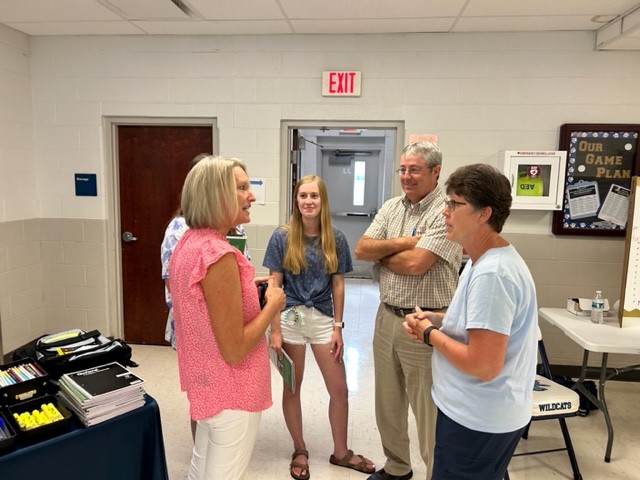 West Virginia Community and Technical College, Department of Health and Human Resources, Potomac Highlands Guild, West Virginia Division of Rehabilitation, Health Plan, James Isaac House, Franklin Ruritans, Lions Club, Boy Scouts, and Pendleton Community Bank. 
This event was sponsored and organized by Lesley Cook and Liz Warner, Communities in Schools site coordinators, in conjunction with Terrica Rumor of WV Schools of Diversion and Transition.
For more information or contact information for any of the resources in attendance, please email elizabeth.warner@k12.wv.us.