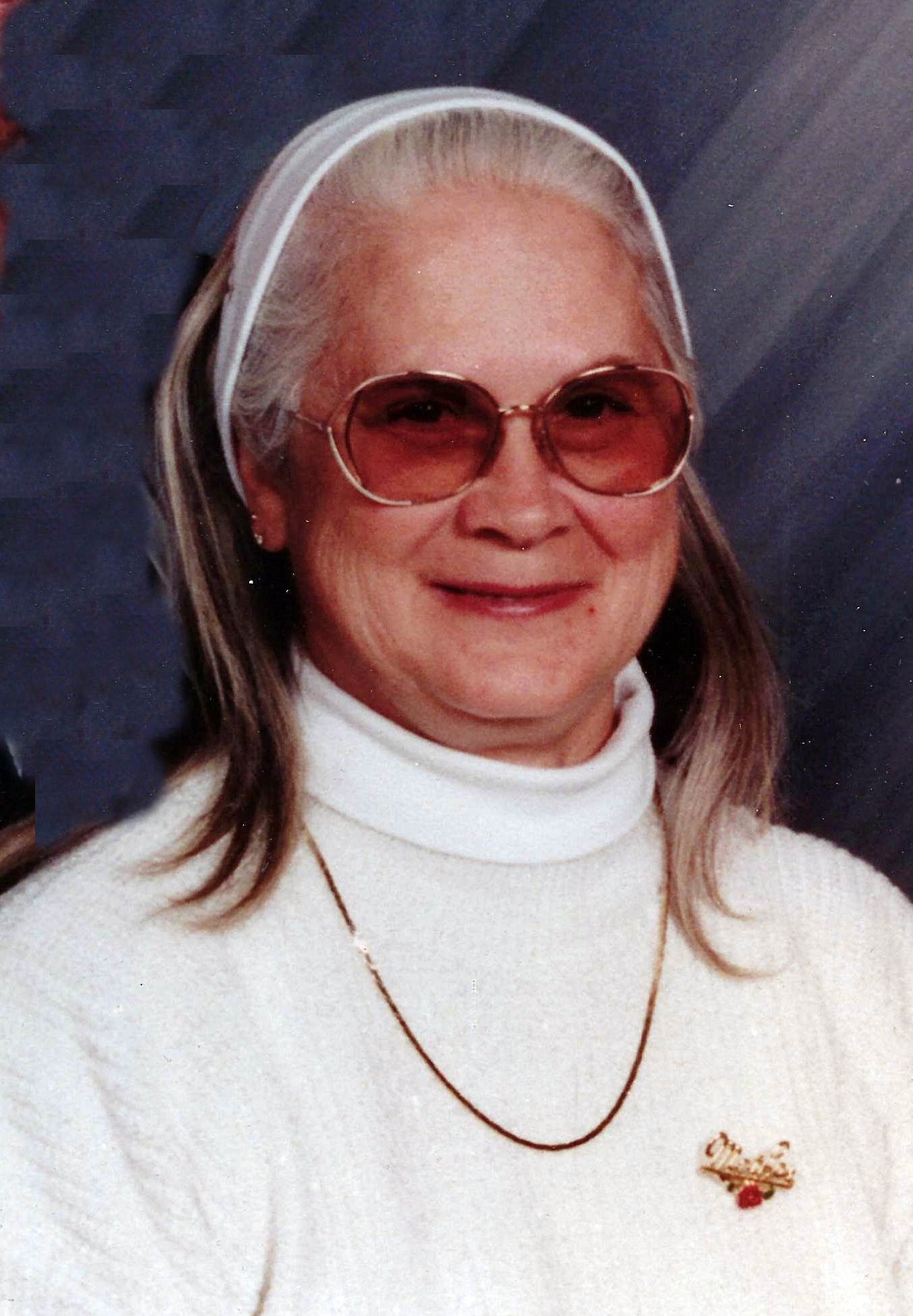 Treva Mae Simmons, 88, of Franklin passed away March 30, 2023, at Grant Rehabilitation and Care Center in Petersburg.
She was born on Feb. 24, 1935, in Mozer, the daughter of the late Gussa and Bertha (Hartman) Alexander. 
Mrs. Simmons attended Borror School and was a member of South Mill Creek Church of the Brethren.
She had worked at New Frontier Restaurant and Franklin Garment Company. She was a homemaker and loving mother and grandmother. 
On March 12, 1967, she married Reford Gale Simmons, who preceded her in death on Aug. 13, 2012.
She leaves behind to cherish her memory five daughters, Edna Lou (George) Simmons of Franklin, WV, Arvella Mae "Sis" (Roy) Rose, Ronda Lea (John) Simmons and Deborah Ann (Daniel) Propst, all of Franklin, and Judy Lynn Rexrode of Upper Tract; three sons, H. Allen (Barb) Sisson of Petersburg, William Henry "Bill" (Lisa) Sisson of Proctor and Russell David "Dave" Sisson of Mathias; a daughter-in-law, Ioleta Sisson of Stanley, Virginia; five sisters, Bonnie Simmons, Opal Williams, Lula (Buck) Simmons and Twila Walker, all of Franklin and Linda (Nathan) Beachler of Sugar Grove; two brothers, Walter (Armida) Alexander of Upper Tract and Ralph Alexander of Moorefield; 24 grandchildren; 54 great-grandchildren, with three on the way; and numerous nieces and nephews.
She was also preceded in death by a son, Norman Sisson; two grandsons, Adrian Simmons and Wesley Teter; a granddaughter, Alisha VanMeter; and a brother, Donald Ray Alexander.
Funeral services were held Monday at the South Mill Creek Church of the Brethren with Pastors Allen and Barb Sisson officiating. Interment was in the Alexander Family Cemetery in Upper Tract.
Memorials may be made to "the family," c/o Deborah Propst, PO Box 744, Franklin, WV 26807 or South Mill Creek Church of the Brethren.
Memories and words of comfort may be left at www.basagic.com or on Facebook at Basagic Funeral Home.