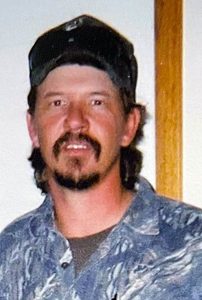 Tommy Gale Johnson, 58, of Franklin passed away June 24, 2023, at JW Ruby Memorial Hospital in Morgantown.
He was born on Feb. 22, 1965, in Harrisonburg, Virginia, the son of Alice Rettie (Hedrick) Johnson of Franklin and the late Roscoe Johnson (Feb. 2, 2005). 
Mr. Johnson was a 1984 graduate of Franklin High School and had worked as a truck driver and a technician for Dixie Gas for more than 20 years.
He had a passion for the outdoors and he enjoyed hunting, fishing, trapping, and 4-wheeler riding. He was very talented and applied his talent to playing music and repairing things. More than anything, he loved spending time with his family, and he cherished the time spent with his daughters, grandchildren, nieces and nephew. 
In addition to his mother, he leaves behind to cherish his memory two daughters, Ashley Michelle Johnson of Franklin and Rachel Nicole Johnson of Maysville; two grandchildren, Cole and Leah Puffenbarger; a sister, Linda Owen of Elkton, Virginia; two nieces, Andrea Reel (Brandon) and Staci Owen (Chad); and a nephew, Loren Owen (Heather).
He was also preceded in death by a brother, Leonard W. "Bus" Hedrick (June 9, 1968).
The family will receive friends from 5 – 7 p.m. today at the Basagic Funeral Home in Franklin. (The family asks that attendees wear casual clothing, particularly camo or something relating to hunting to honor his memory). A graveside service will be held at 11 a.m. at Cedar Hill Cemetery in Franklin with Pastor Mike Lambert officiating.
Memories and words of comfort may be left at www.basagic.com or on Facebook at Basagic Funeral Home.