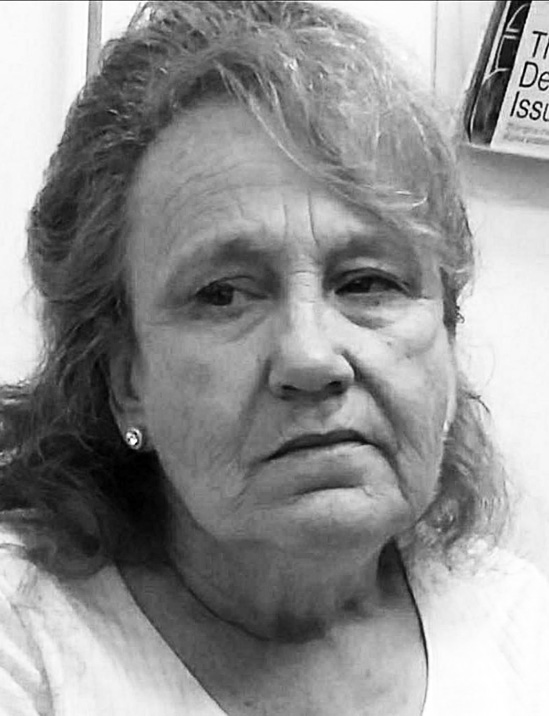 Susie Marie White, 68, of Sugar Grove passed away Dec. 16, 2022, at Grant Memorial Hospital in Petersburg.
She was born on June 14, 1954, in Durbin, the daughter of the late Thomas Earl "Chic" and Ernistine "Sis" (Moats) Cook.
Mrs. White attended Durbin Elementary School and Green Bank High School. She attended Eternal Faith Baptist Church and had worked at Mansion Home Layers. She loved spending time with her family.
On March 3, 1985, she married William "Arnold" White, who survives.
In addition to her husband, she leaves behind to cherish her memory a daughter, Patricia Simmons (Joe Deavers) of Brandywine; a son, Patrick White (Ashlyn) of Sugar Grove; two stepdaughters, Tammy Shreve of Coalton and Pamela Judy (Johnny) of Franklin; a stepson, Jeffery White of Chloe; a sister, Carmen Moyers (Eb) of Franklin; 14 grandchildren, Wesley Simmons (Katelyn), Brittnay Simmons, Alyssa Stumbo, Robert Deavers (Tai), Cordell White, Maison White, Waylon White, Abby White, Joseph White, Jenifer Richmond, Megan Sheets, Jessica Judy, Kyle Judy and Kayla Judy; and eight great-grandchildren.
She was also preceded in death by a brother, Tommy Cook; and two sisters, Marsha McLaughlin and Carolyn Moyers.
In honoring Mrs. White's wishes, her body has been cremated and a celebration of life will be held at a later date.
Memorials may be made to St. Jude Children's Hospital or Shriners Hospital for Children.
Memories and words of comfort may be left at www.basagic.com or on Facebook at Basagic Funeral Home.