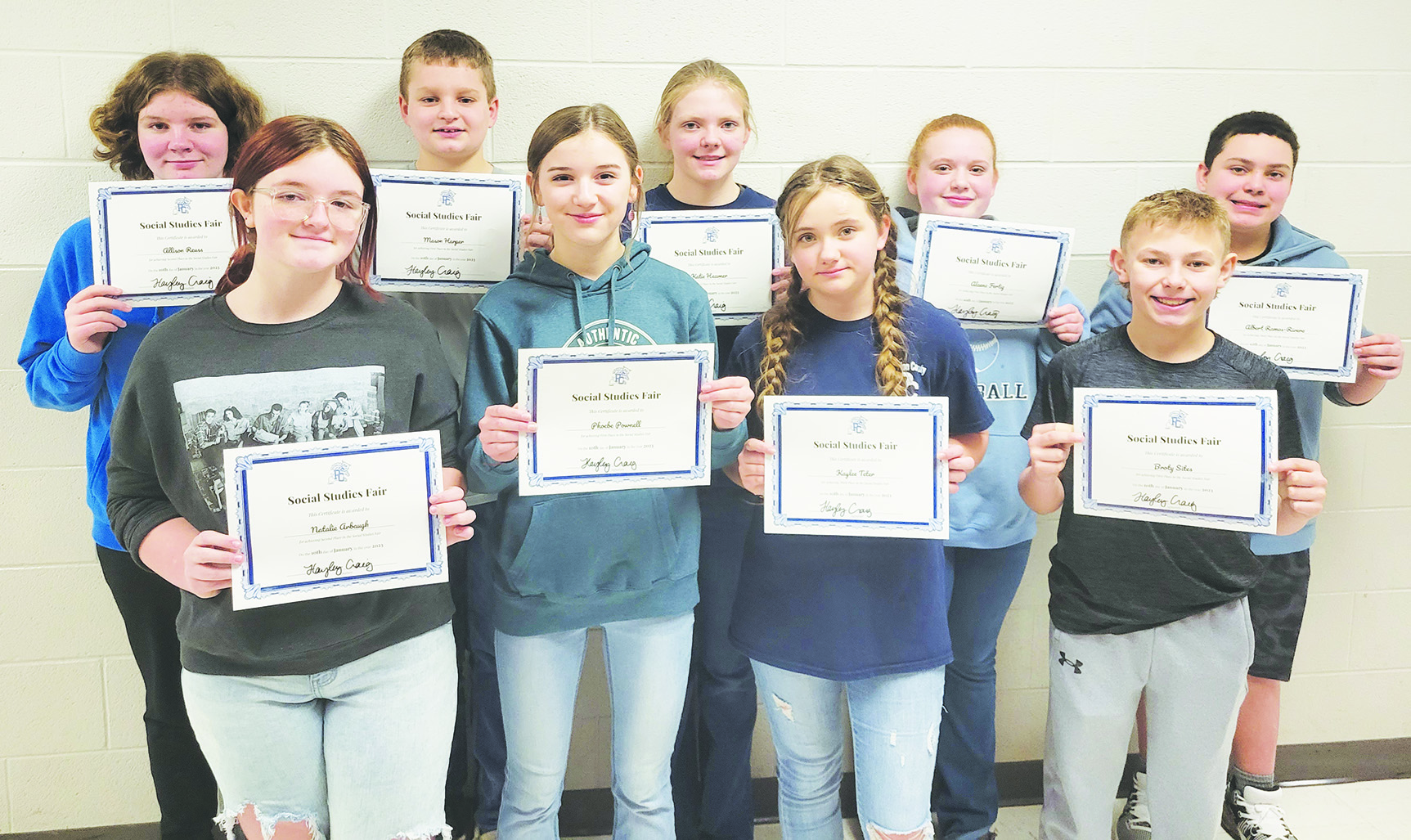 Pendleton County Middle School's Social Studies Fair was held Jan. 10. Students in the seventh grade competed in the categories of psychology, anthropology, economics, world history, and state and local studies. Winners in each category advance to the county social studies fair which will be held Feb. 18 at the school. 
The Social Studies Fair recognizes students for research analysis and critical thinking. Students also have the opportunity to showcase their presentation and speaking skills. Students are encouraged to choose topics that interest them and connect these ideas into the larger global scope. 
Winners were as follows:
Anthropology — Phoebe Pownell, A Fair to Remember, first place;
Economics — Katie Heavner, Impact of Female Workers, first place;
Psychology — Alaena Fertig, Psychology of Joseph Stalin, first place;
State and Local — Mason Harper, The Evolution of Maple Syrup in West Virginia, first place, Natalie Arbaugh, The 1985 Flood: Pendleton County, WV, second, and Kaylee Teter, May Day, third; and
World History — Broty Sites, The History of the Baseball, first place, Allison Reuss, The Axis Powers, second place, and Albert Ramos-Rivera, America's First Voyage, third.