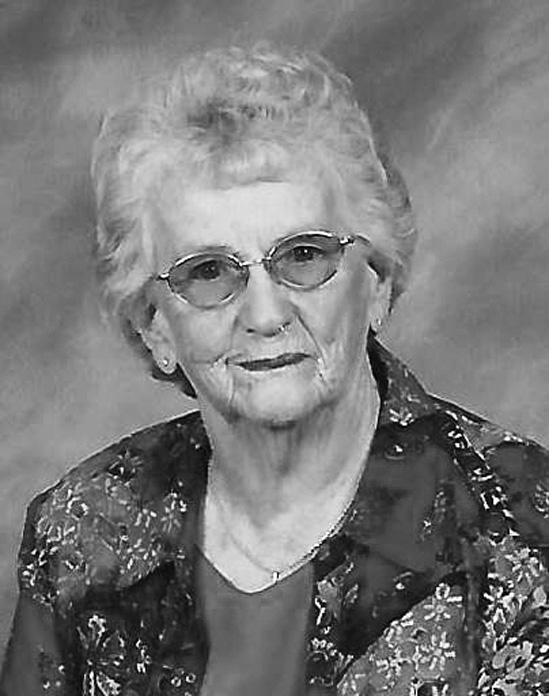 Shirley Bly Hammer, 94, of Franklin passed away on Oct. 30, 2022, at the Pendleton Manor in Franklin.
She was born on Nov. 9, 1927, in Brandywine, the daughter of the late George S. and Eliza (Puffenbarger) Taylor. 
Mrs. Hammer attended Brandywine Elementary School and Franklin High School.
She was a member of Cedar Grove Church of the Brethren and attended Mt. Zion United Methodist Church. She had worked at Hanover Shoe Company and Franklin Garment Company. 
She married Junius Clarence "June" Hammer, who preceded her in death on Feb. 21, 2000.
Mrs. Hammer leaves behind to cherish her memory two daughters, Sherry Wilfong of Sugar Grove and Kitty Waggy (Curtis) of Franklin; two sons, Freddie C. Hammer of Shepherdstown and JC Hammer (Betsy) of Franklin; three grandchildren, Heather Aumann, Allen Wilfong and Thomas Hammer; and two great-grandchildren, Wyndsor and Beckett Aumann.
She was also preceded in death by a son, Terry Hammer; a son-in-law, David Wilfong; and two daughters-in-law, Janet Hammer and Margaret Hammer; three brothers, Byron, George Jr. and Jack; and four sisters, Jean, Frances, Faye and Ruth.
A graveside service was held Wednesday at Cedar Hill Cemetery in Franklin with Pastor Mike Loudermilk officiating.
Memorials may be made to South Fork Rescue Squad, c/o Charlotte Hoover, 124 Black Thorn Rd., Sugar Grove, WV 26815, Pendleton Manor, PO Box 700, Franklin, WV 26807, or Mt. Zion United Methodist Church, c/o Sharon Harr, 687 Siple Mountain Rd., Franklin, WV 26807.
Memories and words of comfort may be left at www.basagic.com or on Facebook at Basagic Funeral Home.